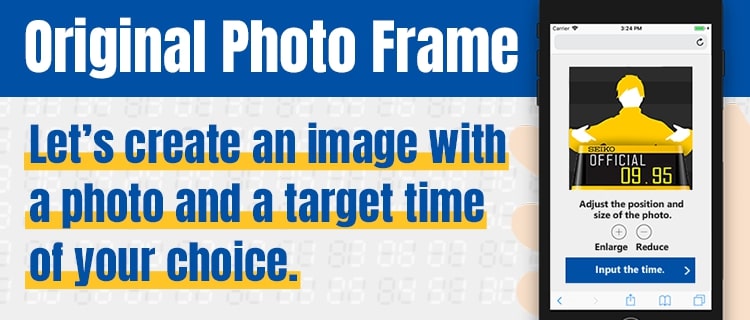 Seiko's "Sports Timer" serves in various sports events. You can create an original image by setting your target time in the timer and using a photo of your choice. Why don't you give it a try.
How to make an original image.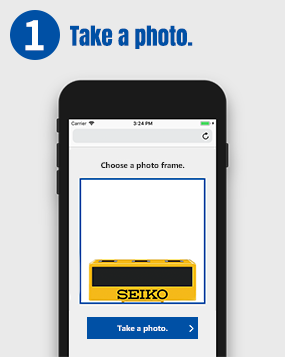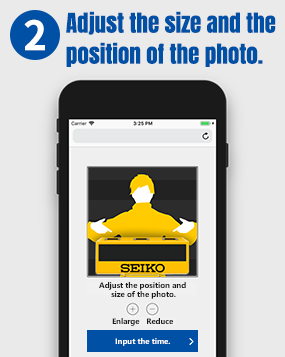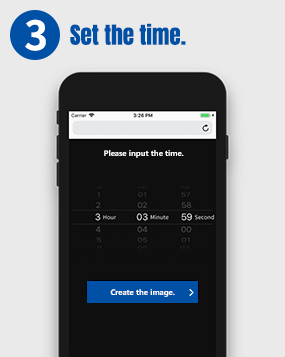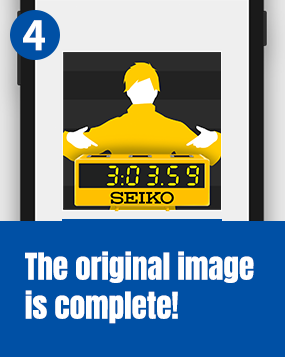 Photo frames
For Marathons
For Track Races
These are photo frames for marathons.
You can set the time to a second as the smallest unit.