Emotional Value Solutions Domain
We create aesthetically pleasing watches, clocks, and other products that are highly functional,
impress customers with their attention to detail, and produce both emotional and social value.
We enhance our brand value and corporate value by providing a superior customer experience. We offer products that become an integral part of
people's daily lives,
sharing their joyous moments, and becoming part of their fondest memories.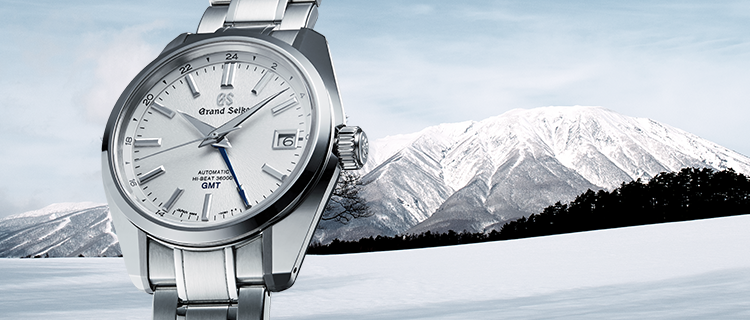 Watches
In keeping with Seiko's founder's credo to be "Always one step ahead of the rest," we have expanded our watch business using advanced technology and craftsmanship and we are currently one of the few watch manufacturers in the world to carry out fully-integrated in-house manufacturing.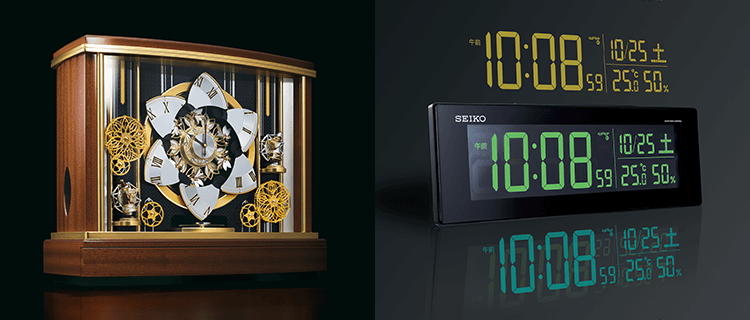 Time Creation


Clocks

For over 130 years since we began the production of wall clocks, Seiko has been involved in all areas of clock making from planning and manufacture to the provision of after-sales services. Thanks to our experience, our manufacturing skills, our leading-edge technologies and our passion for quality, we are able to offer a wide variety of exceptional clocks of all types.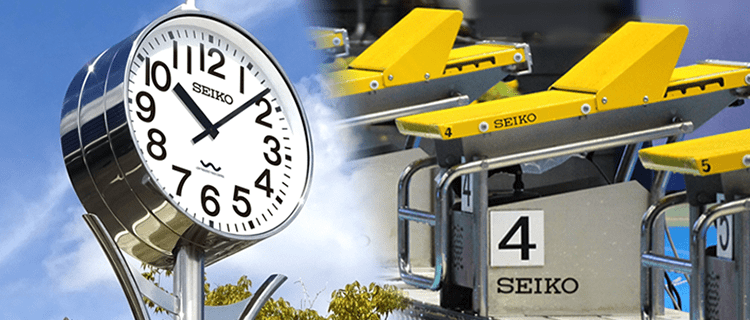 Time Creation


System Clocks/Sports Timing

We are developing our business operations comprehensively, covering everything from planning and development to manufacturing, sales, and after-sales services for a variety of products, including system clocks for use in public facilities such as schools and hospitals and sports timing and measurement systems. Also, based on our know-how and technological capabilities cultivated through experience in international sporting events such as the World Athletics Championships, we serve as the official timer of various sports competitions.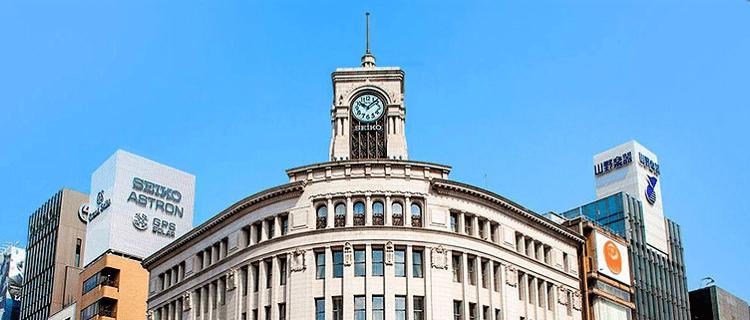 Wako Business
Wako is an upscale specialty store that has become a famous landmark in the Ginza district of Tokyo. It offers a wide range of high-quality products, including watches, jewelry, men's and ladies' goods, interior decoration items, and food products, and it is widely known for its outstanding service.
Devices Solutions Domain
his domain contributes to the realization of a next-generation society that integrates cyber and physical spaces to help solve social issues by providing high-quality, highly functional device solutions born of technological innovation.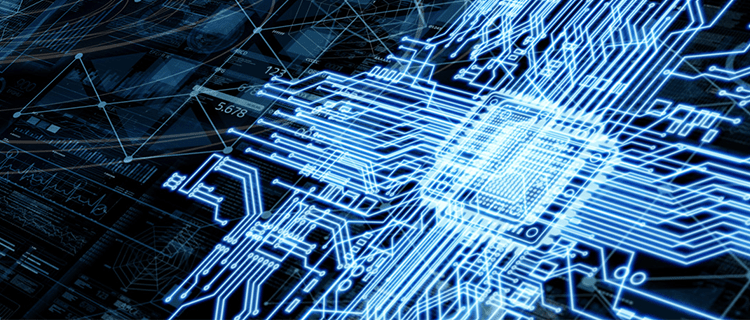 Devices Solutions
Using the precise and reliable technology that has emerged from our manufacturing and development of timepieces, we are expanding development and production of devices and high-precision processed parts installed in various electronic equipment.
Systems Solutions Domain
We provide social innovation through one-stop ICT solutions to achieve sustainable growth.
The Seiko Group offers sustainable value in response to customer needs, thus contributing to increased social value as well as providing greater value for our customers.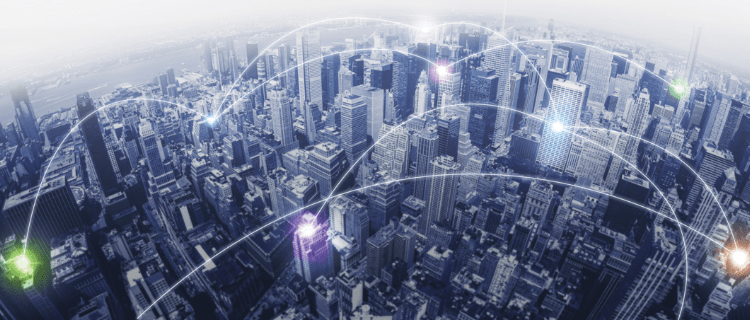 Systems Solutions
To meet the increasingly complex needs of our customers in this age of digital transformation, we provide optimal one-stop ICT solutions, from consultation to operation management.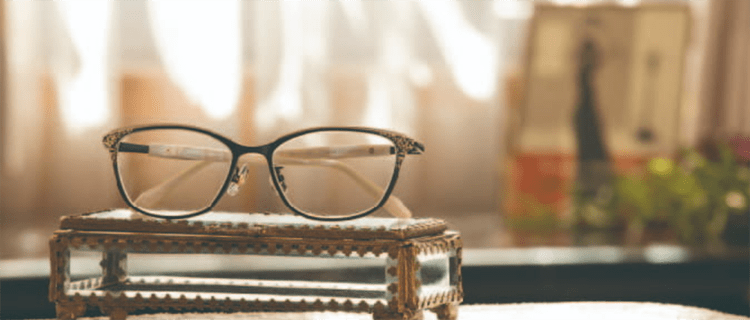 Optical Business
Our popular eyewear boasts a history of over 90 years. As one of the few companies in the world that deals in both lenses and frames, we offer a wide range of optical products that provide both highest-quality vision correction and maximum customer satisfaction.
Since 1997, when we launched the world's first custom-made bifocal lenses, we have been committed to developing lenses that are ideally suited to each individual customer. In addition, we constantly strive to make eyeglass frames that offer outstanding quality, superb design, and exceptional comfort. Our broad product line-up makes it easy to find just the right eyewear to create precisely the look that a customer desires.
Seiko Products and Services
in Use All Around Us
Seiko's businesses are intimately connected with so many aspects of our everyday lives.The smartphone you carry.The PC you use at work. The clock in the park. The timing and measurement of sports events.
Here we introduce the many Seiko Group products around you.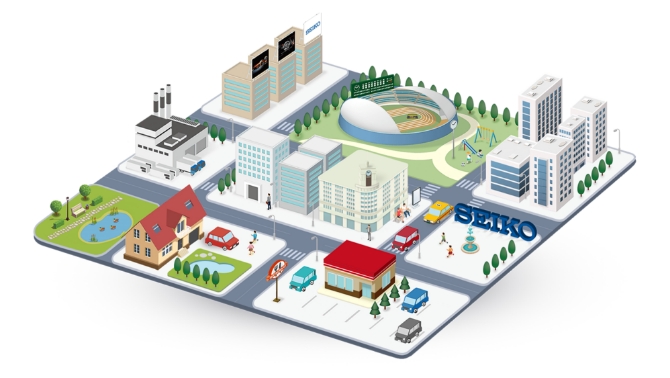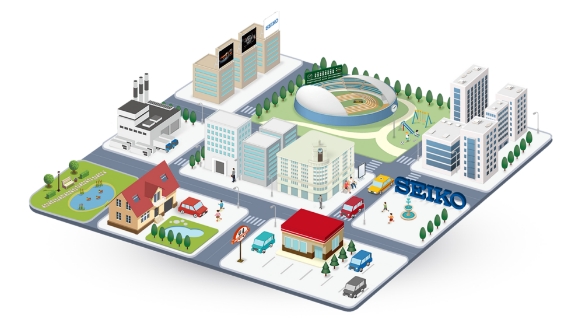 Related information
News from Seiko Group Corporation and our group companies can be found here.
We introduce the Seiko Group corporate philosophy, group slogan, and information on our group companies.