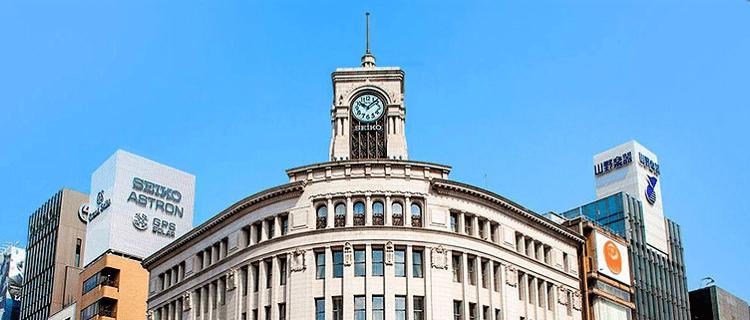 Business Profile
Clocks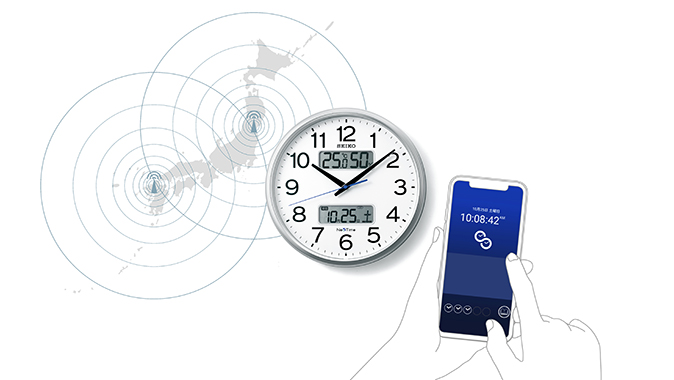 Wide range of high-quality products
For over 125 years since we began the production of wall clocks, Seiko has been involved in all areas of clock making from planning and manufacture to the provision of after-sales services. Thanks to our experience, our manufacturing skills, our leading-edge technologies and our passion for quality, we are able to offer a wide variety of exceptional clocks of all types.
World's first hybrid radio wave clock: Seiko NexTime
This radio wave clock incorporates a function for synchronizing the time using a smartphone app. This time-synchronizing function makes it easy to manage the time on several clocks.
Retail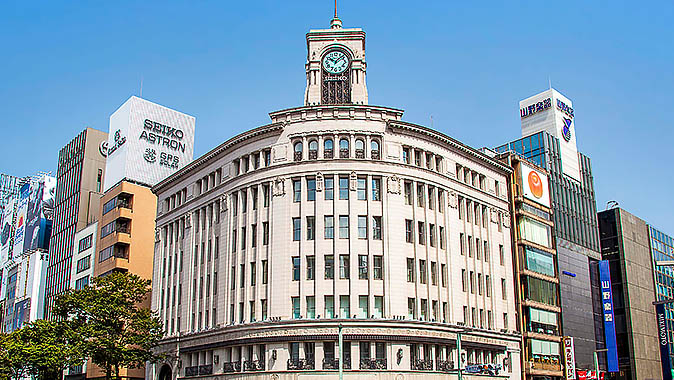 Wako upscale specialty store that is a landmark in Ginza
A luxury specialty store in Ginza, that greets its customers with warm hospitality
Wako, an upscale specialty store that is a landmark in the Ginza district of Tokyo, offers a wide range of high-quality products and services, including watches, jewelry, men's and women's products, interior decoration products and foods. All our products and services have been independently planned and developed based on the views of our customers and meticulously selected in Japan or overseas. The Wako Main Building that looks over Ginza was built in 1932, it has come to be loved by many as a symbol of the area. As we look ahead, Wako will continue to develop the trust of our customers based on a commitment to top quality and the spirit of hospitality. This is our long history and tradition.
System Clocks/Sports Timing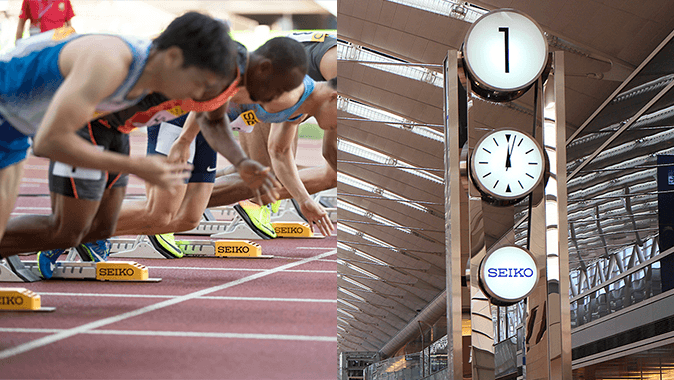 Playing an active role all around everyone
Active in public places and sports scenes
We plan, develop, manufacture, sell and service system clocks and sports timing. Our product range includes clocks for public places such as schools and hospitals; marionette clocks that decorate communities; specialty clocks such as clocks for broadcasters; sports timing devices that enable precise measurements to 1/10,000th of a second; competition processing computer systems; and large-sized displays and scoreboards for baseball. We also actively provide timing support activities at various national and international sports competitions using our extensive experience and sophisticated technological capabilities.
Optical Products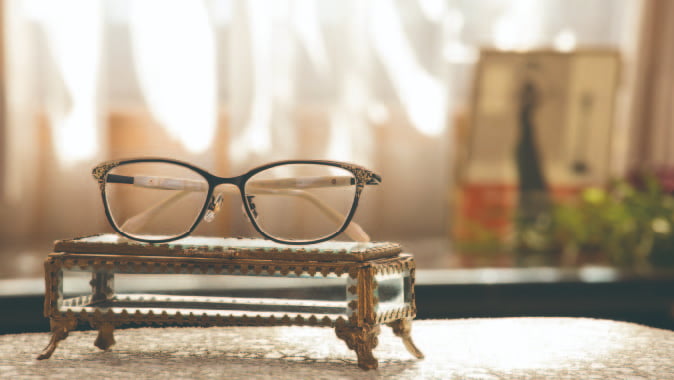 Eyewear that realizes the highest and optimal level of performance
Seiko's extensive range of high added value optical products
Since the launch in 1997 of the world's first progressive tailor-made lenses, Seiko has continuously developed lenses to each customer's specifications, for each and every individual. Our frames offer the ultimate in quality, design and comfort. Our full range includes frames to suit the style of each wearer, offering an elegant design and a soft comfortable fit.