Creating new value and helping to build a prosperous society
through craftsmanship, miniaturization, and efficiency
Since our founding in 1881, Seiko Group has been providing the world with advanced, innovative products, including the world's first quartz wristwatch, among many other precision instruments and devices solutions. Through our pursuit of smaller, more accurate, and longer-lasting watches, we have cultivated technologies based on craftsmanship that create new value by combining traditional techniques and advanced know-how; technologies of miniaturization for producing smaller devices through precision processing and assembly; and efficiency-driven technologies that help to save energy, resources, and labor. Through the development and application of technologies that emphasize craftsmanship, miniaturization, and efficiency, we will continue to create new value and contribute to building a prosperous society.
Research and Development
Using our own proprietary technologies, we aim to further improve the precision, quality, and aesthetics of our watches. We will also conduct R&D aimed at developing new materials and establishing new processing technologies. Moreover, in the areas of devices solutions and systems solutions, we are promoting component technology development in IoT devices, robotics, healthcare, and so on. This is part of our efforts to support "Society 5.0," a government plan to simultaneously promote economic development and resolve social issues using a combination of online and offline systems.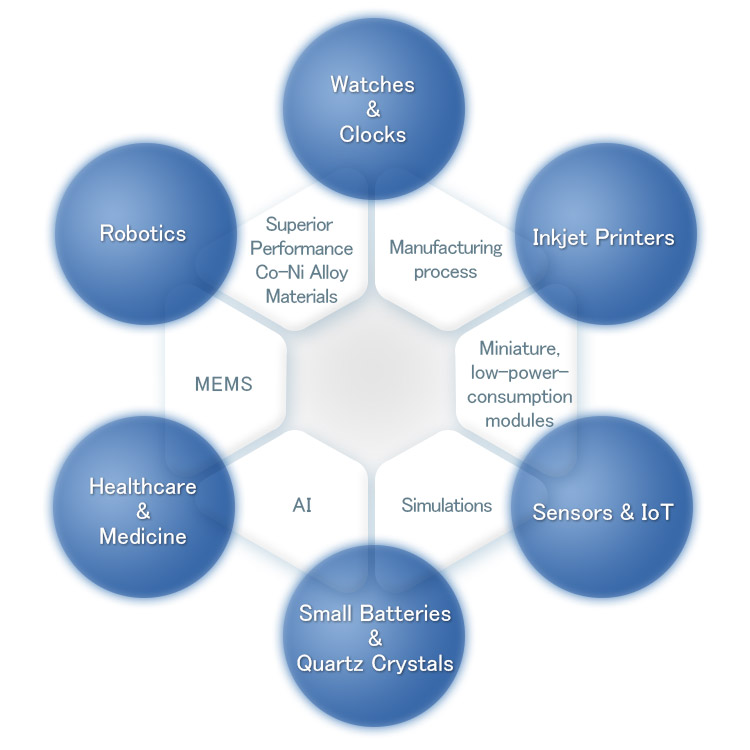 Production Technology
While constantly maintaining and improving our watch manufacturing facilities, we continue to improve productivity by adding new technologies. Seiko's advanced production system, in addition to improving performance at our workshops and manufacturing facilities, allows the matching of legacy equipment with new technologies. At the same time, by integrating recent technologies, such as simulation and 3D printing, we are working on innovative reforms to our production systems. Moreover, as we strive to pass on the many skills and techniques we have developed over decades, we will continue to strengthen our foundation as a precision manufacturer.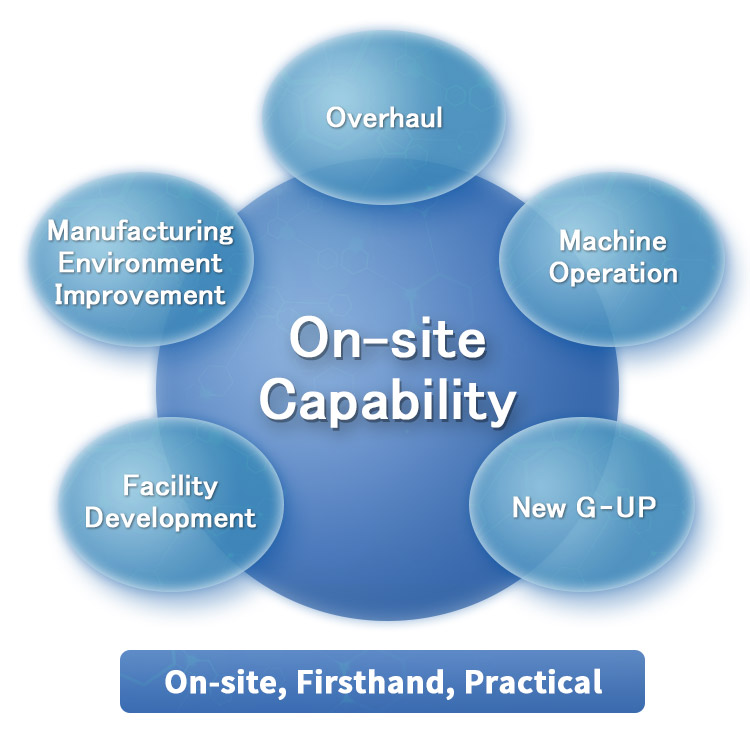 In terms of specific technologies that that set us apart from our competitors, we are promoting production technologies related to:
1) CAE, 2) processing, 3) mounting, 4) assembly, and 5) inspection.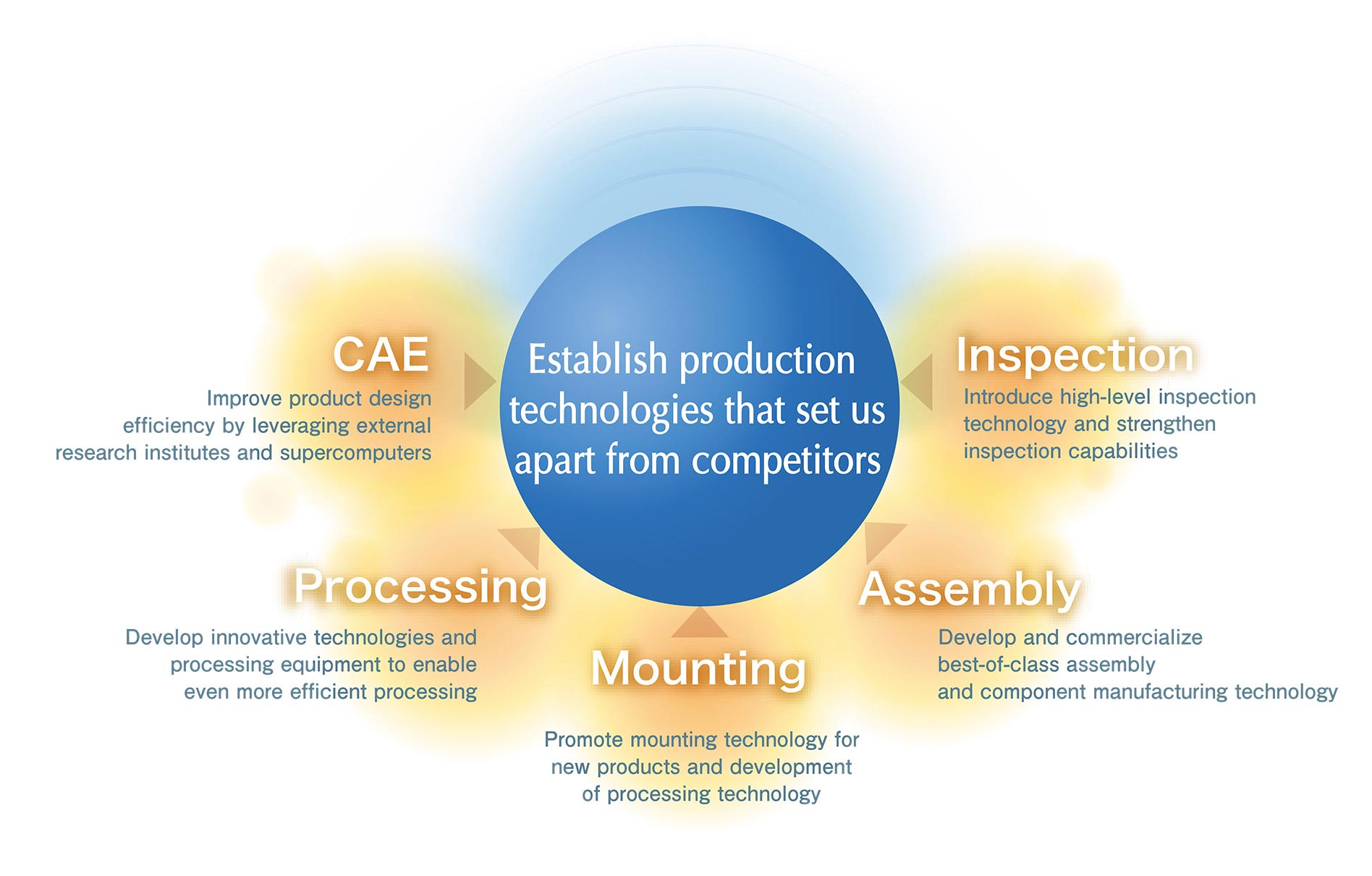 Analytical Technology
In order to bring out our products' best performance and maintain their quality over the long term, it is necessary to understand the physical and chemical properties of the materials used. Seiko Future Creation Co., Ltd. has specialized in the essential scientific analytical technology used to evaluate these properties for over 30 years. By employing nano-level processing technology, such as fine processing using focused ion beams, and analytical systems, including morphological observation with scanning probe microscopes and thermal analysis using differential scanning calorimetry, Seiko Future Creation continues to provide optimal analytical technology, as well as solutions for technical issues that may arise anywhere from R&D through manufacturing. The firm will continue to contribute to the ongoing improvement of product performance and quality.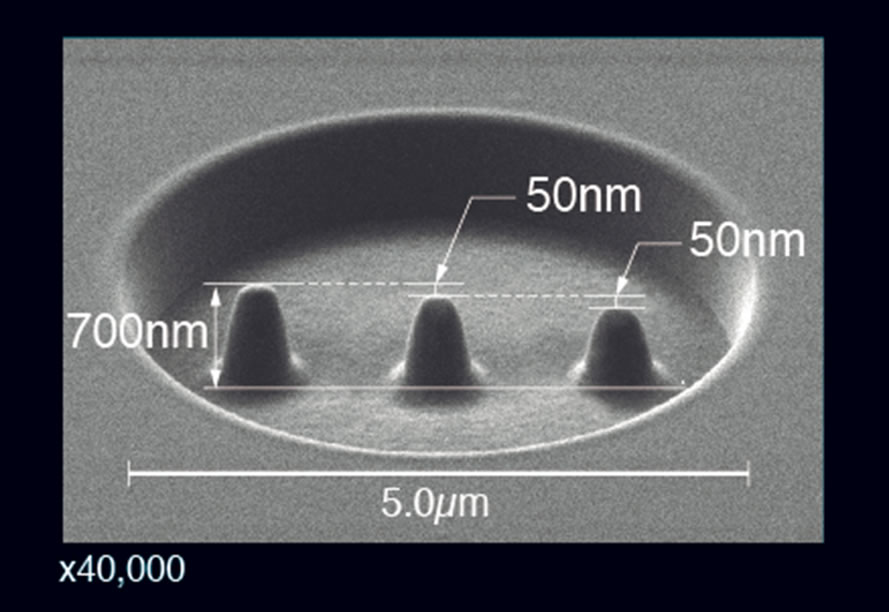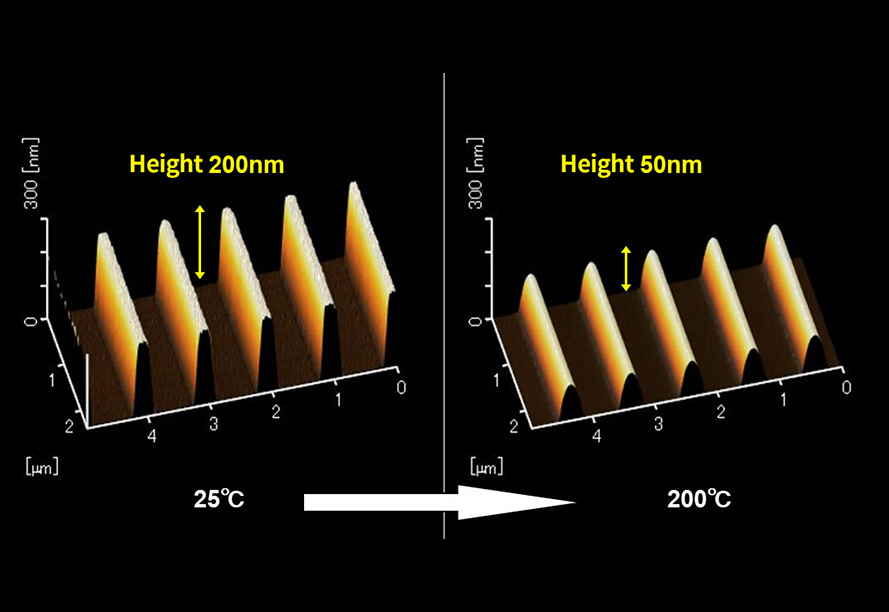 Intellectual Property
Creating intellectual property (IP) that will both build brand value and contribute to the growth of Seiko Group is one of our key missions. To achieve that, we are promoting collaboration among Group companies and working to secure and strengthen IP rights. The Intellectual Property Department now gets involved from the early stages of "New Invention Idea" meetings and helps to create global-standard documentation that will help to increase the acceptance of our patent applications. In fact, our acceptance ratio has climbed by 50% in the past decade and now exceeds the national average, yet we know it can go higher. We are working to build a patent network that can protect all our new products and new business ventures, and at the same time, constantly working to strengthen our system to obtain patent rights.
Related information
We introduce overviews and products of the businesses of Seiko Group, such as our Watches, Devices Solutions and Systems Solutions Businesses.
Information for our shareholders such as financial documents and stock information can be found here.