Seiko has formulated its 7th Mid-Term Management Plan starting in the fiscal year 2019 to realize our long-term vision in the fiscal year 2025, based on the group slogan "Moving ahead. Touching hearts"
Images on our Value Creation Process
We strive for continuous growth and value creation through our business activities, based upon the Seiko brand and our technology.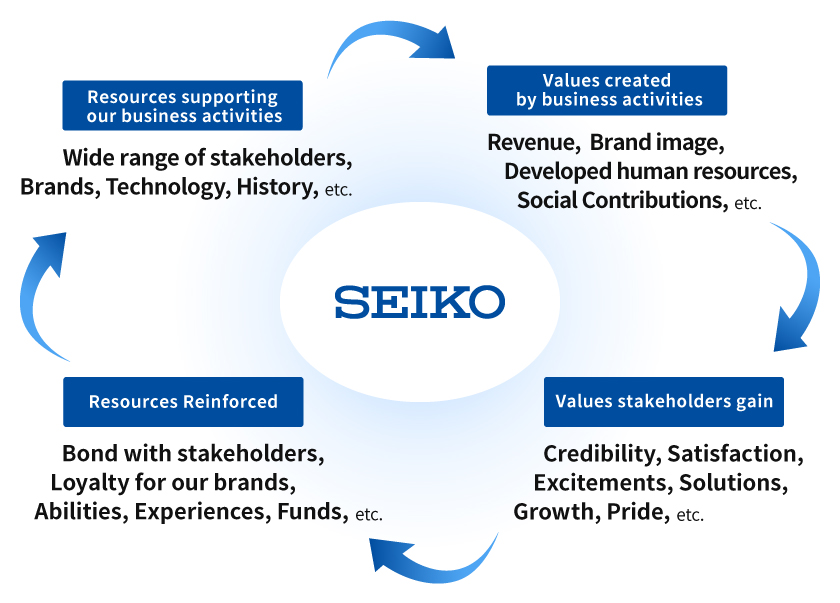 Basic Policy for the 7th Mid-Term Management Plan
Summary –the 6th Mid-Term Management Plan-
Strengthening Profitability
and Investing for Growth
Shrinking of affordable watches market in the global watch industry from FY2016
Shifted to mid-high price range, mainly for Global Brands (GB)
Developed overseas boutiques and strengthened e-commerce initiatives
Increased profitability of the Electronic Devices Business
Achieved plan ahead of schedule for strengthening profitability in the Systems Solutions Business
Reinforcing the Management
Foundation
Equity capital ratio (35.0% or higher)
Net interest-bearing debt (75.0 billion yen or less)
Continuing to pay stable dividends (75.0 yen per share for 3 straight fiscal years)
Achieved 6th MTP targets
Road Map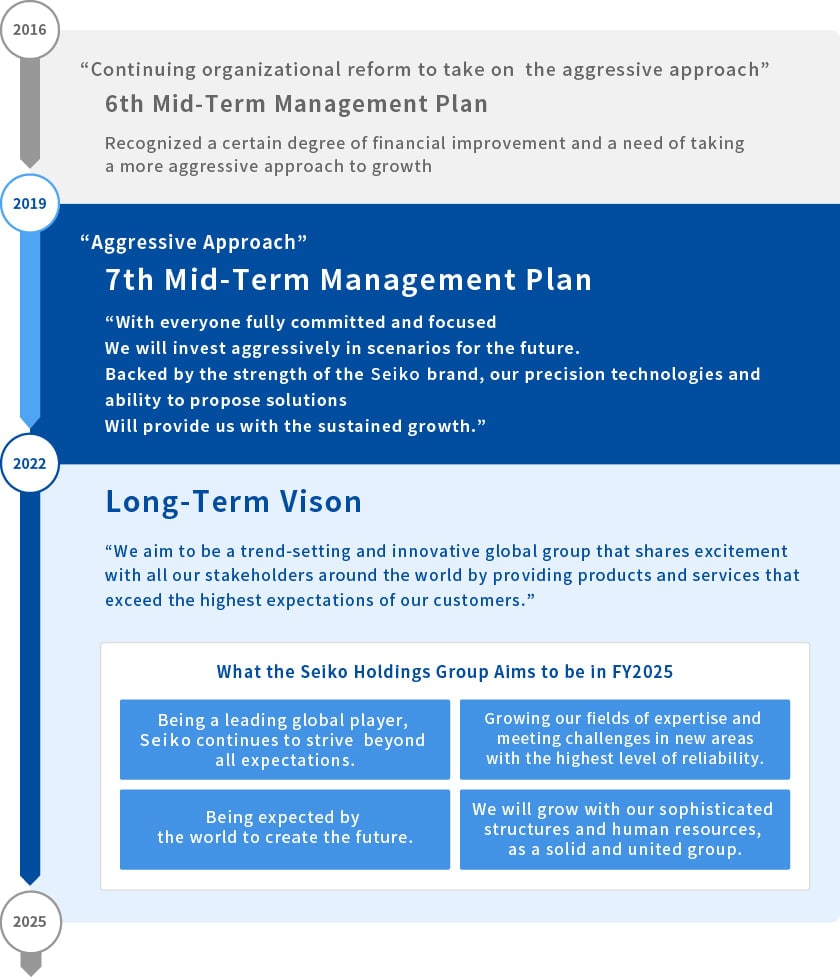 Basic Policies
"With everyone fully committed and focused,
We will invest aggressively in scenarios for the future.
Backed by the strength of the SEIKO brand, our precision technologies and ability to propose solutions
Will provide us with the sustained growth."
Policies by Segments
Watches Business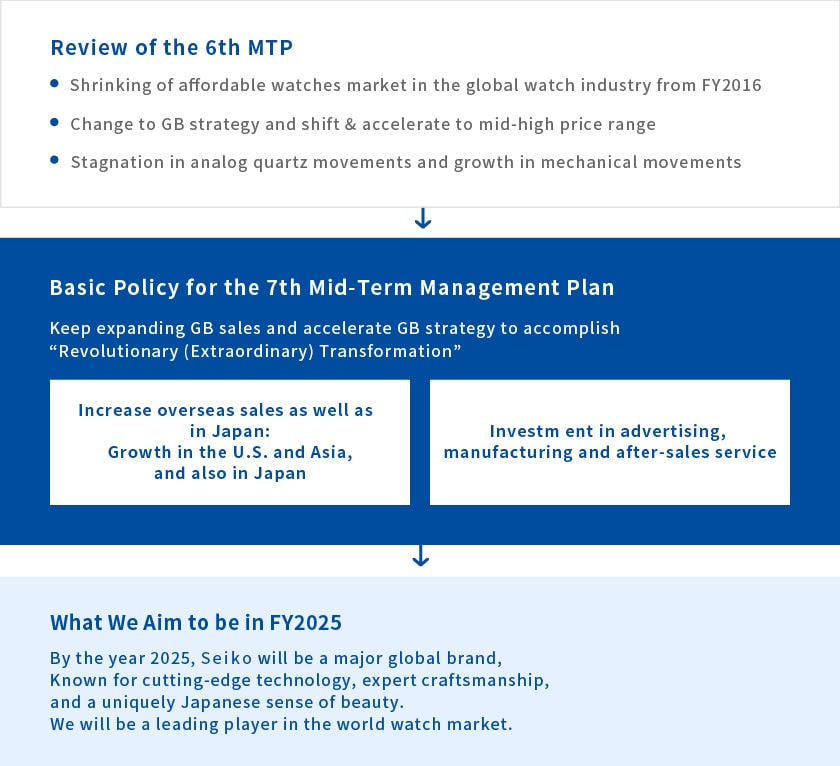 Electronic Devices Business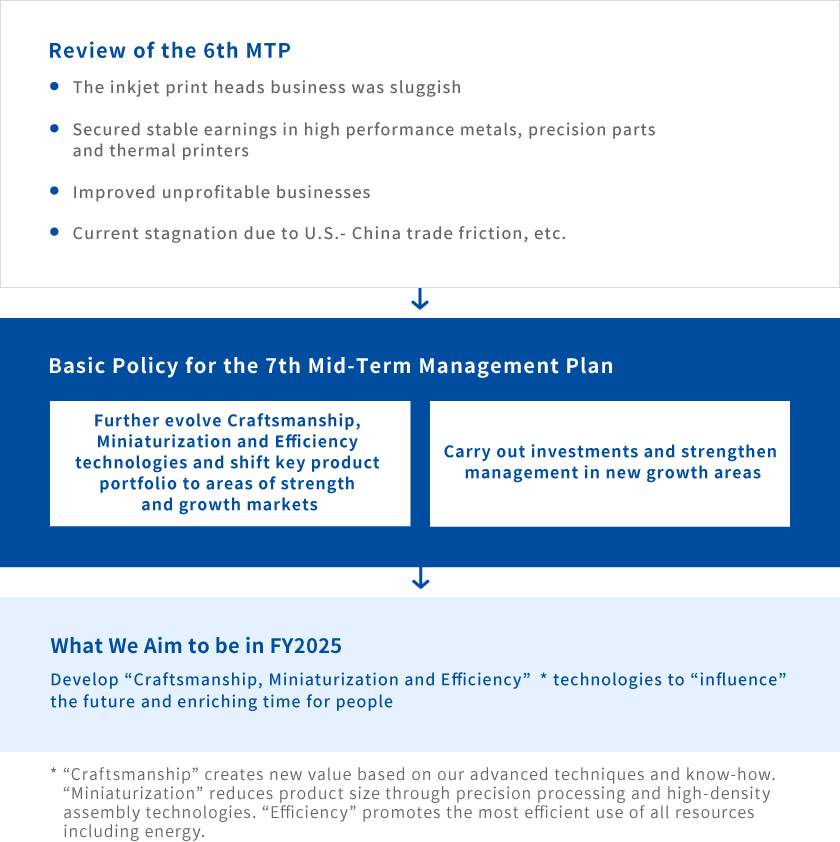 Systems Solutions Business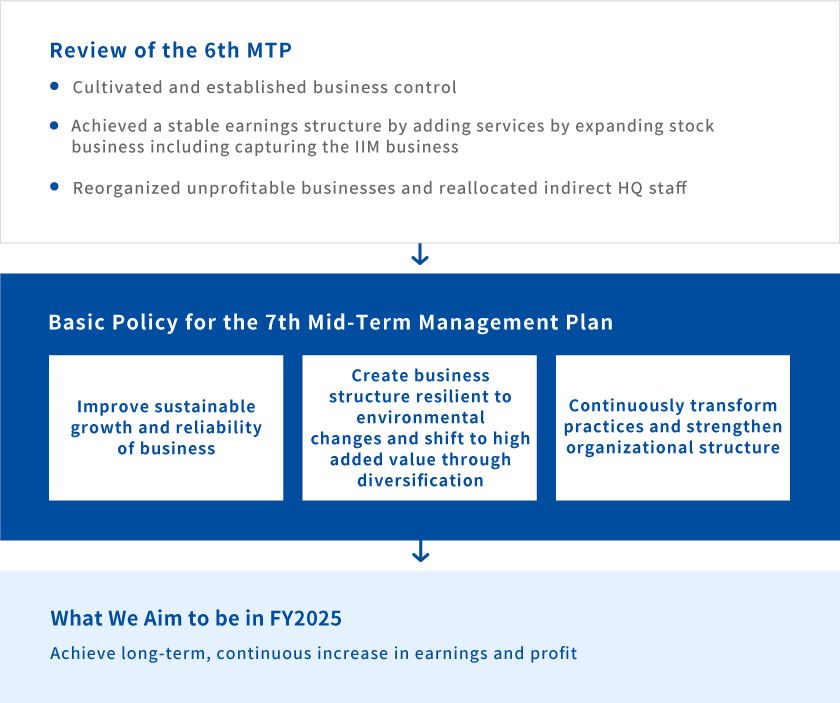 Clock / Wako / Time Systems Business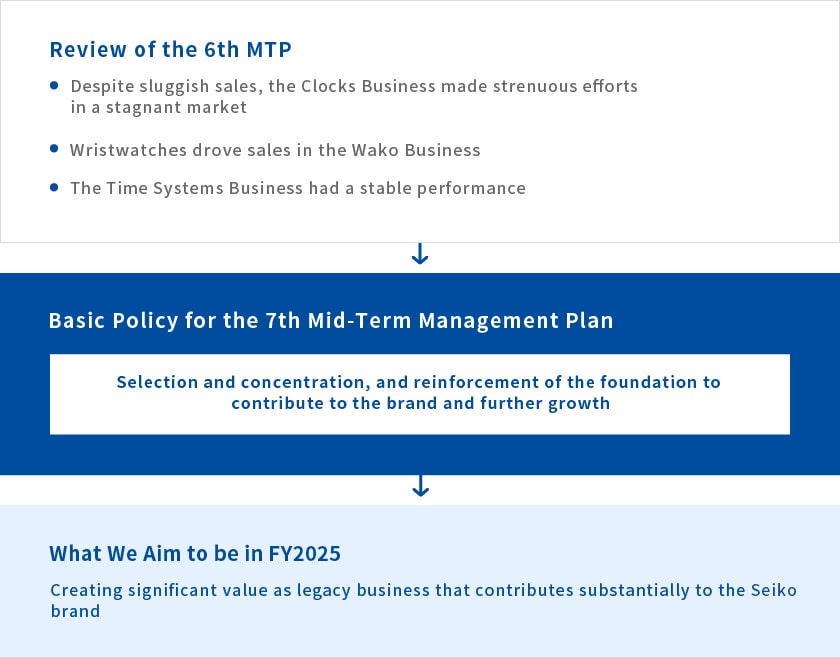 R & D for new products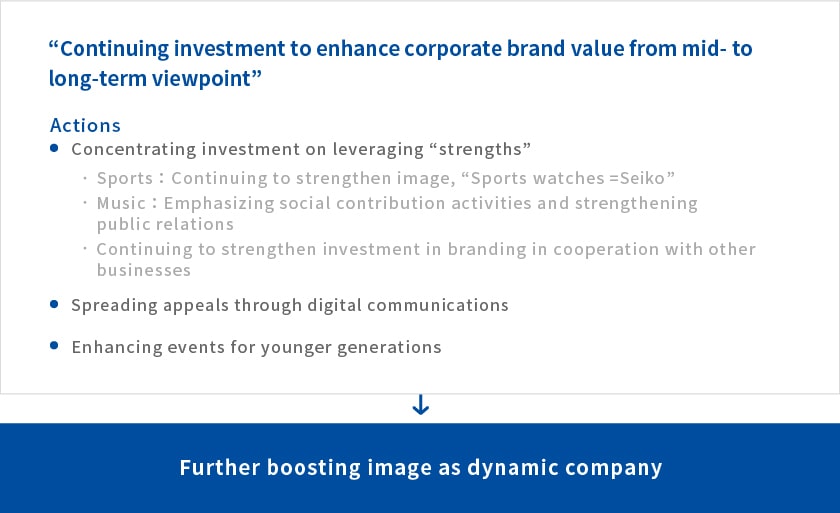 Human Resources Strategies
Preparing an environment where personnel with diverse senses of value can work enthusiastically, aiming for sustainable growth of the Group by creating a virtuous cycle of "recruiting," "cultivating," and "leveraging" human resources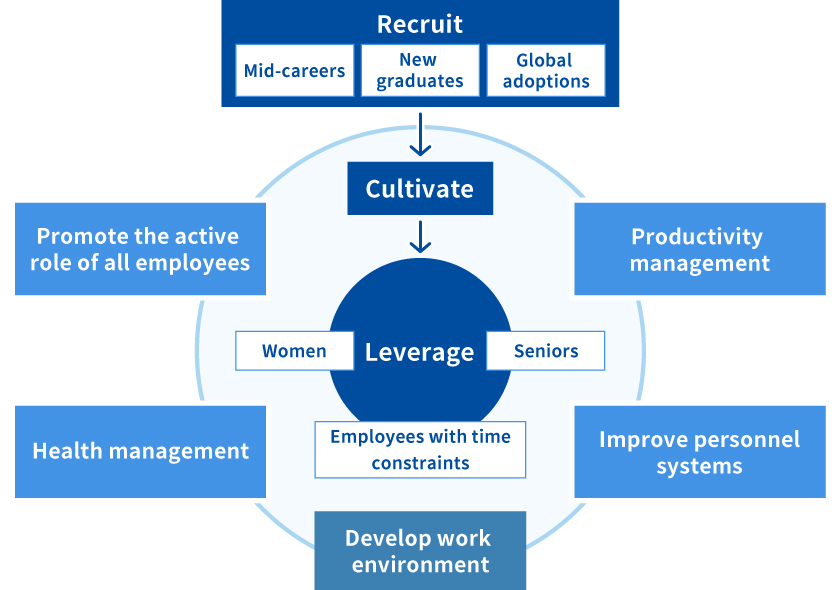 Thoroughly implementing investment management to achieve "wins" through the generation of operating cash flow to support the "aggressive approach" period, well-balanced investing cash flow, and cost-controlled financing cash flow
Continuously improving equity capital ratio (to 40%) by accumulating profit, and maintaining stable dividends
Corporate Governance

Continuously reviewing and supplementing the present governance system
Continuing to emphasize compliance risk

Risk Management

Checking governance and risk management systems at overseas subsidiaries
Strengthening response to business risk

Corporate Communication

Actively promoting PR and IR activities
Enhancing digital communications

SDGs

Continuing to promote, strengthen and expand current initiatives
Actively ensuring that SDG initiatives are disseminated throughout the Group
Target Figures
Target Figures (Consolidated)
(Billions of yen)
FY2018
Actual
FY2019
LE
FY2021 MTP
7th Mid-Term
Management Plan
Comparison to
FY2018
Net sales
247.2
255.0
285.0
Approx.+15%
Operating profit
9.3
9.5
14.2
Approx.+50%
Ordinary profit
11.4
11.5
16.0
-
Profit attributable to owners of parent
9.2
9.5
12.5
Approx.+35%
Equity capital ratio
36.0%
-
40.0%
-
Net interest-bearing debt
72.1
-
Maintain current level
-
Net sales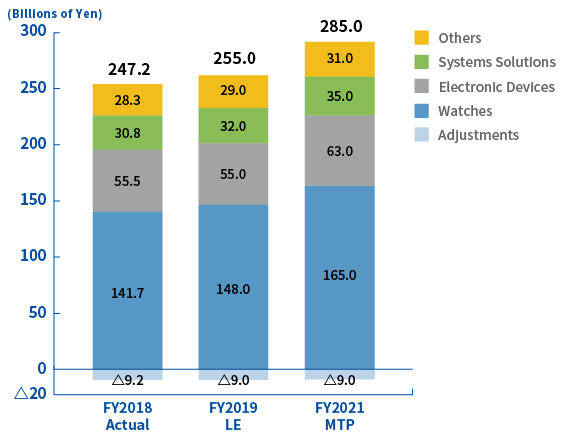 Operating profit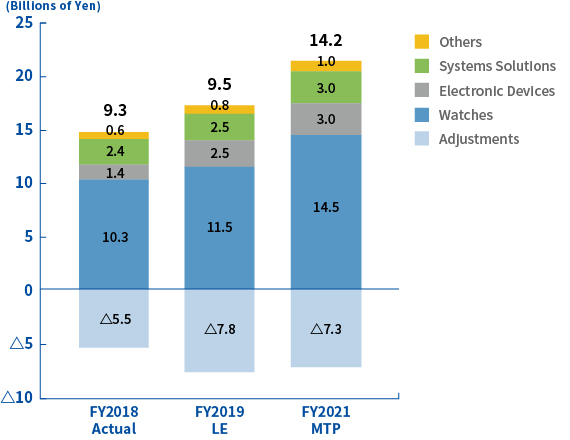 * to Corporate Philosophy page in "About Our Group" section