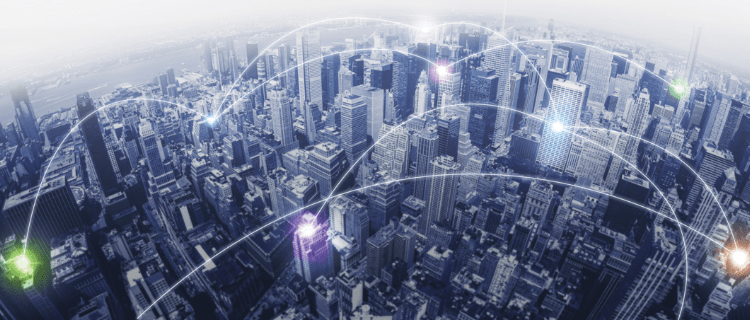 Systems Solutions
To meet our customers' increasingly complex needs in this age of digital transformation, we provide optimal one-stop systems solutions, from consultation to system construction and operation management. We support the transformation of each customer's business model based on the customer's point of view.
*Not all products and services are provided outside of Japan. For details, visit the Seiko Solutions site below (in English).
Business Profile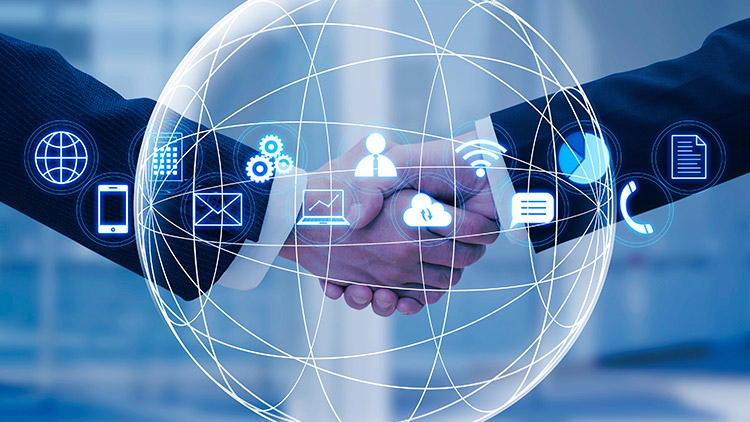 Trust services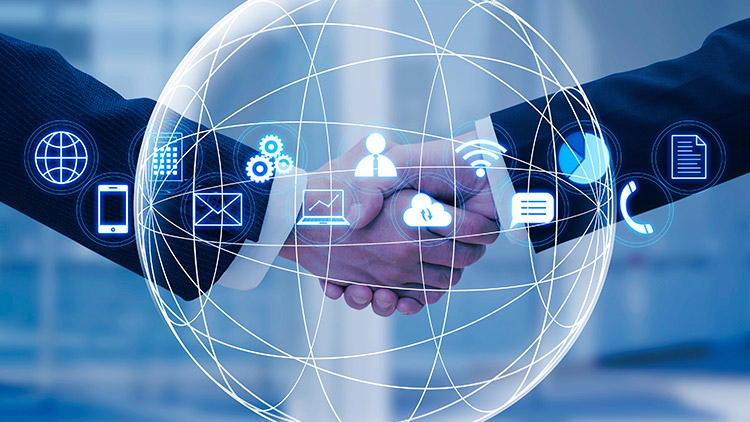 Contributing to the development of a safe and secure Society 5.0 by ensuring the reliability of electronic transactions
By providing services such as time stamp certification, digital signatures, electronic contracts, and identity authentication solutions to secure the veracity of electronic data, we contribute to making electronic transactions safe and secure. This resolves security issues involved with work-at-home and other types of telework as well as the ongoing "digital shift" underway in many businesses.
Main businesses, products, and services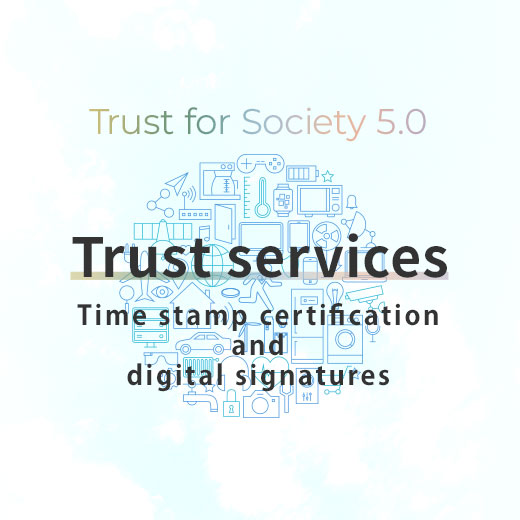 Time stamps and digital signatures
We help ensure the reliability and safety of electronic documents and e-commerce with services such as time stamp certification to guarantee the authenticity of any electronic data and digital signatures to confirm the identity of user data. We provide various trust services such as document digitization support for contracts, certificates, etc., and intellectual property protection.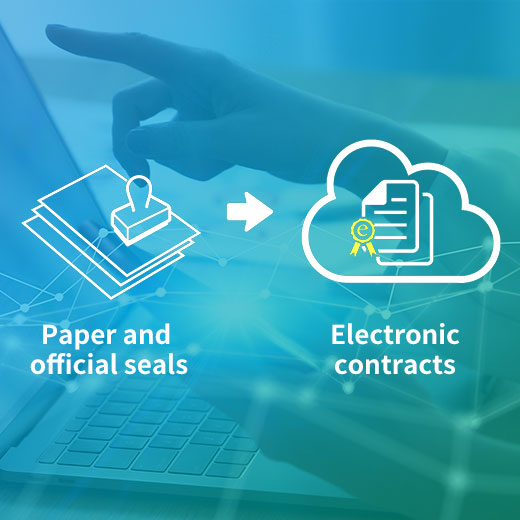 Electronic transaction support and simple electronic contracts for the cloud
With the shift toward telework and paperless business, our "simple electronic contracts for the cloud" solution is designed to resolve issues involved in remote work and allows customers to complete contracted work digitally while simultaneously ensuring authenticity. This is a cloud-based service that supports telework, electronic transactions, and the ongoing shift away from personal signatures, chops, etc.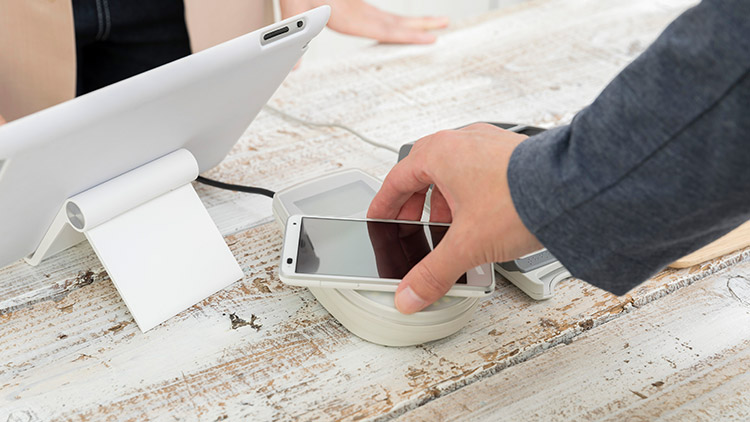 X-Tech (Cross Tech) solutions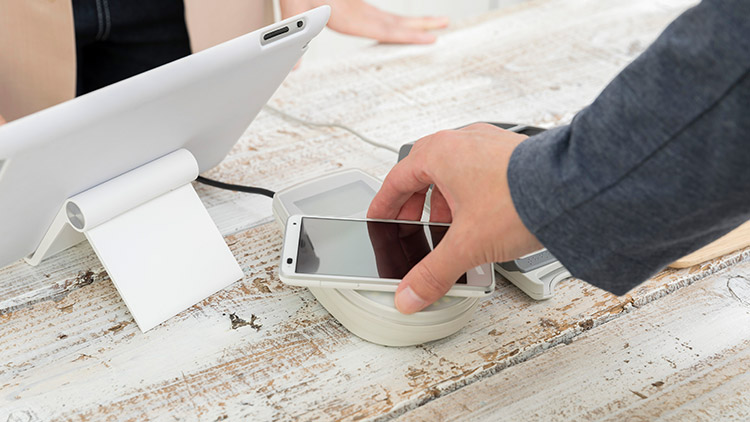 Promoting business improvement from the customer's perspective and achieving greater user satisfaction
By providing a wide range of solutions, including one-stop support for transactions, from terminals to support center services, as well as ordering systems and more, we promote the digitization and cashless operation of our customers' businesses and achieve greater user satisfaction.
Main businesses, products, and services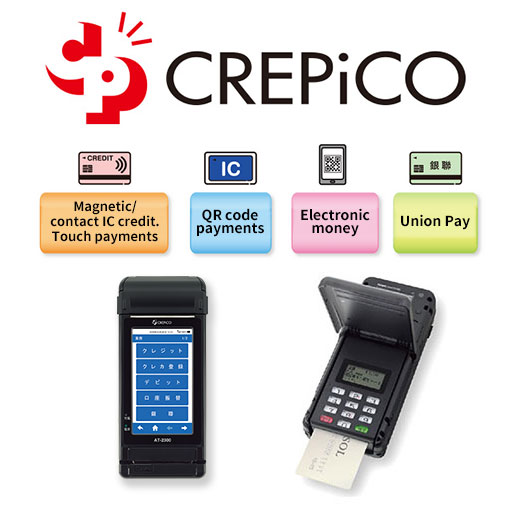 CREPiCO services and credit card payment services
Our lightweight, compact mobile terminals are used in a variety of applications, including delivery services, restaurants, taxis, and insurance contract procedures. These devices can accommodate credit cards and various kinds of electronic money and are just one example of how Seiko technology has permeated everyday life.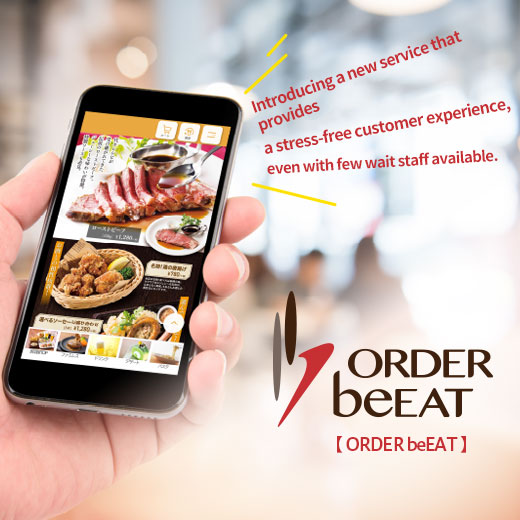 Ordering systems to support restaurants, etc.
Ordering devices like these are often seen in restaurants, cafeterias, and so on. Seiko has been developing and manufacturing ordering systems and terminals for the food business for 30 years. We provide various kinds of support to restaurants, such as helping to streamline operations by preventing order mistakes and reducing order delivery time. We also offer services to help attract customers.
ICT solutions
Providing reliability and security by supporting business infrastructure
We provide network communications and mobile solutions to support our customers' business infrastructures, including high-speed data transmission, high-precision time synchronization, and financial EDI. In this way, we are helping to promote the realization of an IoT society, contributing to more efficient operations, and helping to solve the problem of labor shortages.
Main businesses, products, and services
Time servers
Time servers
Ensuring optimum performance in network processing requires hyper-accurate data synchronization. That is why our time servers have been selected by organizations such as Japan's largest portal site, a major stock exchange, and many other financial institutions, medical institutions, broadcasters, and data centers. When organizations require mission-critical solutions to eliminate problems with data synchronization, they turn to Seiko.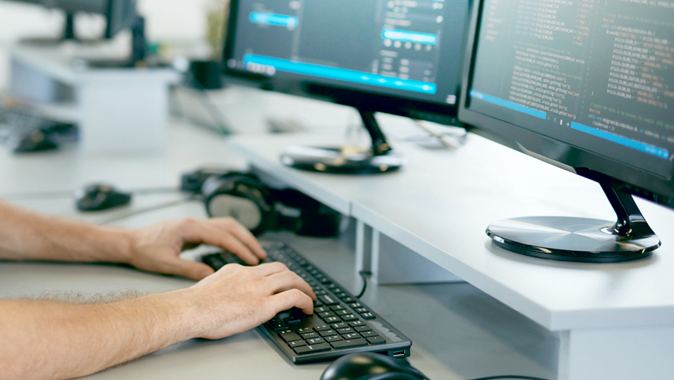 Digital performance management solutions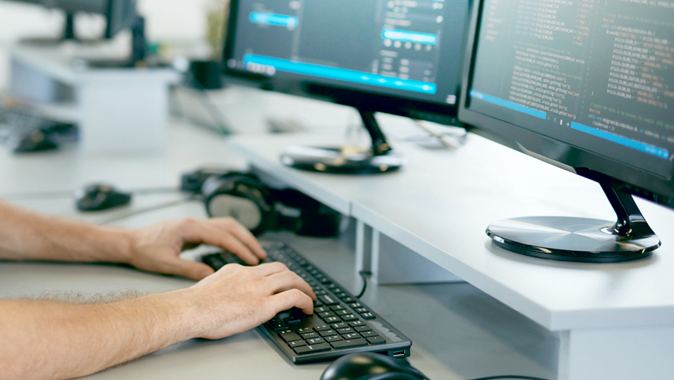 Contributing to increased corporate value as the leader in system performance management
In response to the growing trend to increase companies' competitive advantages through digitalization, we provide support for increasingly complex digital business processes. In doing so, we contribute to the stable provision of services and improved user experience, which leads to greater customer satisfaction and increasing corporate value.
Main businesses, products, and services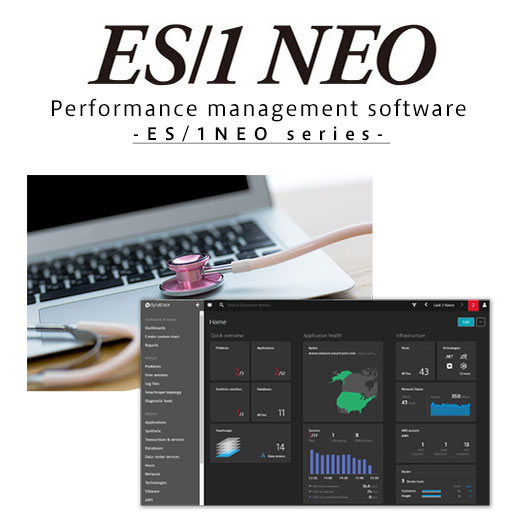 ES/1 NEO series performance management software
Using our experience and knowledge from over 30 years of providing IT system performance management, we support the resolution and management of performance problems throughout the entirety of IT systems—from mainframes, servers, networks, and applications to user environments—and help reduce system operating costs.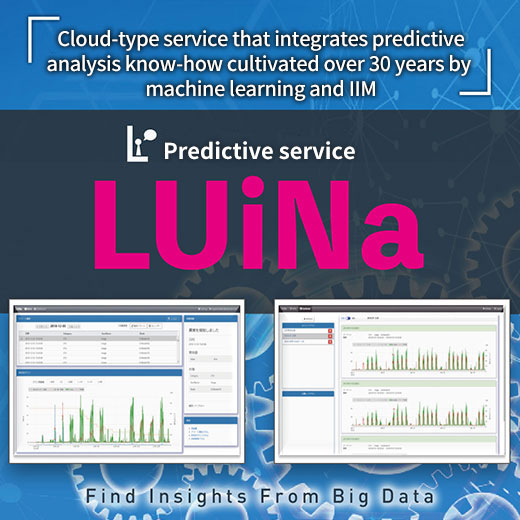 AI predictive management solution LUiNa
Using customers' time series data, LUiNa learns the regular activity of data servers, networks, and other IT equipment and detects irregularities. It learns patterns, detects changes, and prevents problems before they happen. By monitoring activity systematically, LUiNa can prevent opportunity losses.
Dynatrace for application performance management
Equipped with the latest AI, Dynatrace achieves fully automatic, full-stack application performance management and user experience management. Through automatic recognition of system dependencies and AI-driven root-cause analysis of problems, this system streamlines operations and eliminates human errors. It helps provide an improved user experience, which leads to greater customer satisfaction, increasing sales, and higher brand value.
Operating companies

IIM Corporation
Performance management solutions
AI predictive management solutions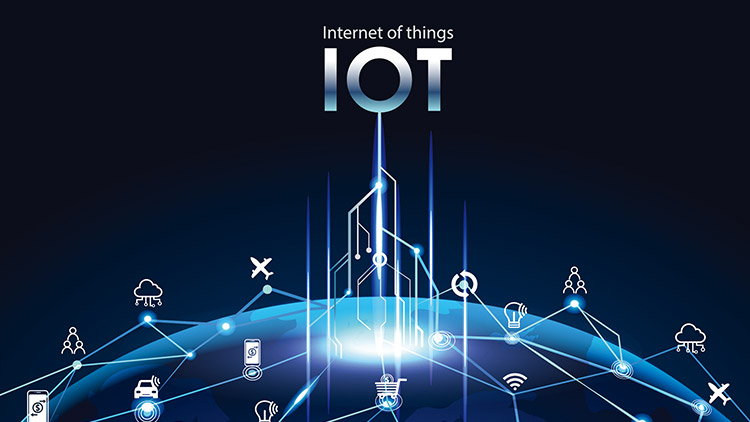 IoT solutions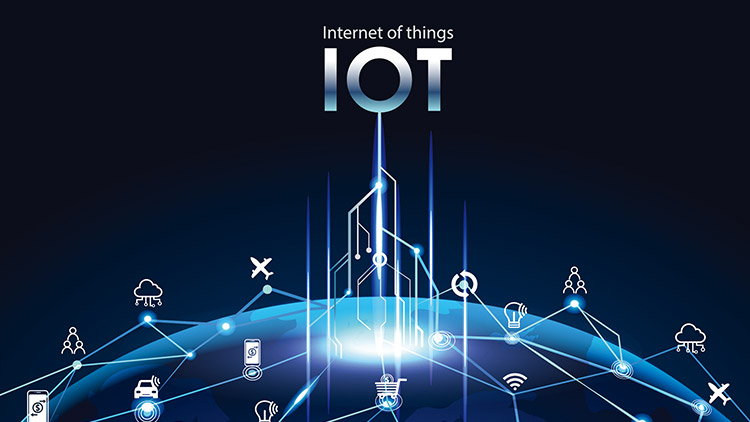 Building a foundation in the IoT service market with wide-ranging technical capabilities centered on contracted development
We provide IoT platforms that leverage the combined power of sensor-based technologies, wireless communication units that enable low-power, wide-area communication, IoT-sensing devices, and more.
Main businesses, products, and services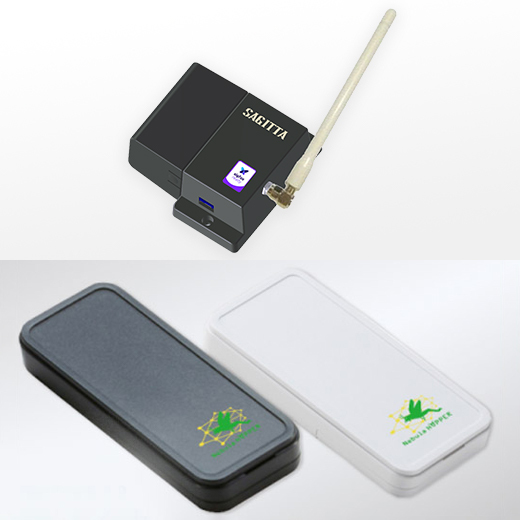 IoT wireless communication units and Bluetooth Mesh-compatible IoT multi-sensors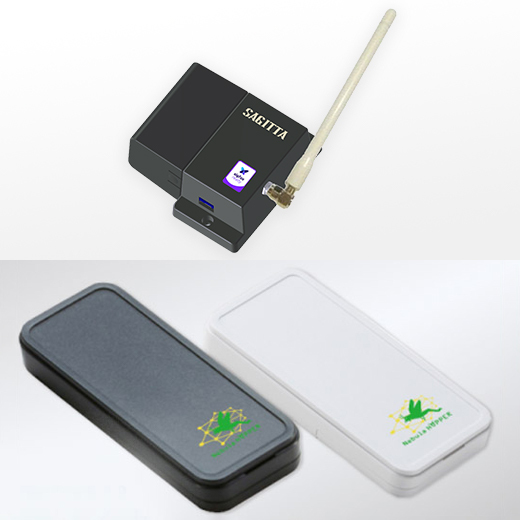 IoT wireless communication units and Bluetooth Mesh-compatible IoT multi-sensors
An IoT wireless communication unit makes it possible to easily convert various kinds of sensors and existing equipment into IoT-compatible devices by connecting them to the communication unit. An IoT multi-sensor is a palm-sized wireless multi-sensor that allows immediate IoT sensing. These devices can be customized to match any use or purpose.
Operating companies

Csm Solution Co., Ltd.
Hardware development
Software development