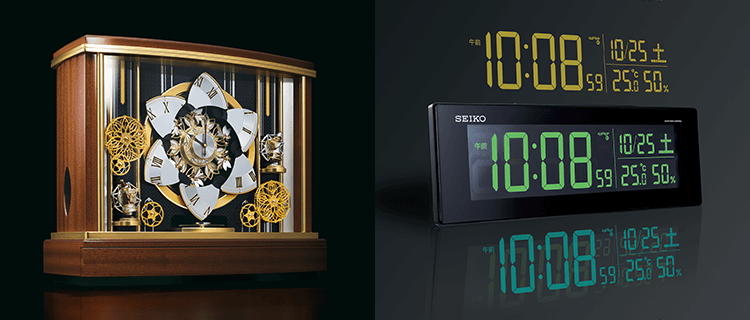 Business Profile
Clocks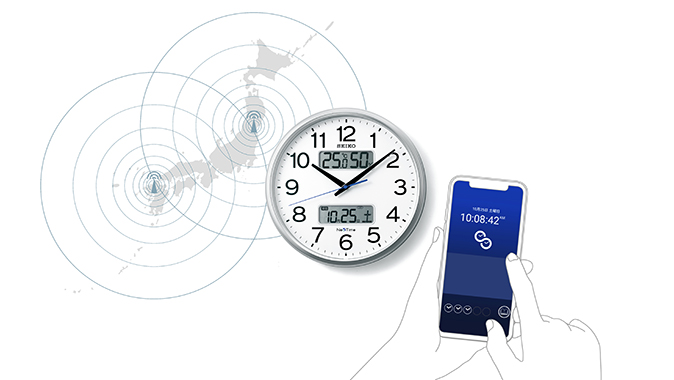 Wide range of high-quality products
For over 125 years since we began the production of wall clocks, Seiko has been involved in all areas of clock making from planning and manufacture to the provision of after-sales services. Thanks to our experience, our manufacturing skills, our leading-edge technologies and our passion for quality, we are able to offer a wide variety of exceptional clocks of all types.
World's first hybrid radio wave clock: Seiko NexTime
This radio wave clock incorporates a function for synchronizing the time using a smartphone app. This time-synchronizing function makes it easy to manage the time on several clocks.