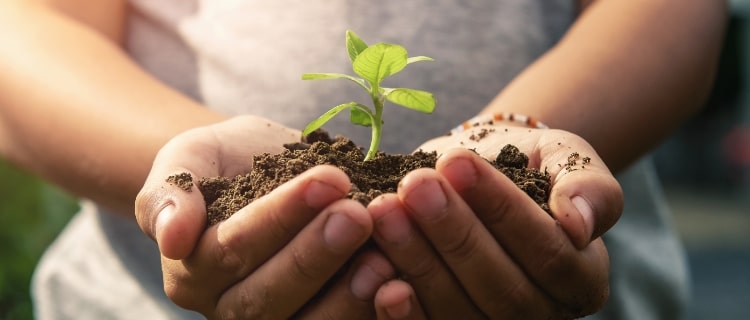 The following are the basic policies of the Seiko Holdings Group, reflecting our corporate philosophy of being "a company that is trusted by society."
Seiko Holdings Group's Sustainability Policy
Based on our Group Purpose,
the Group engages in business activities to bring about
WITH
(W:Well-being, a better life / I:Inclusion for all people / T:Trust between the Group and all its stakeholders / H:Harmony with the Earth)
As our Group continues to grow,
we will continue contributing to the development of a sustainable society.
W

ell-being, a better life

As a company that cares about people, we aim to create a society in which all stakeholders, including employees, can work and live with pride and a sense of purpose, recognizing the diversity of values.
We will also proactively address deep-rooted issues such as human rights and social welfare, and contribute to the realization of a world where as many people as possible can live as they please, enjoying both physical and mental well-being.
I

nclusion, for all people

Companies play a major role in the pursuit of human happiness. In addition to functional values, such as convenience, we provide aesthetic values through products and services that respect traditional culture and values, and also provide emotional value through our support for music, sports, and other activities. Using the power of sustainable manufacturing and digital technology, we aim to create a safe, secure society by supporting the basic infrastructure necessary for people to maintain diverse lifestyles in this new era.
T

rust, between the Group and all its stakeholders

We believe that pursuing the same commitment to quality and good products that we have maintained since our founding meets the expectations of our stakeholders. We have positioned compliance with laws and regulations, transparency and fairness in management, and respect for social ethics as important management issues in our corporate philosophy of being "a company that is trusted by society." In order to realize this philosophy, we will address issues such as corporate scandals, fraud, anti-competitive behavior, information asymmetry with stakeholders, and violation of customer privacy.
H

armony, harmony with the Earth

In recent years, social issues such as the increasing number of natural disasters caused by the climate crisis have become even more serious. As our responsibility of being a global brand, we will focus on transforming conventional consumption and production activities represented by mass consumption and mass disposal. We will also address issues such as greenhouse gas emissions through our response to environmental technologies, and contribute to building a sustainable society that coexists with the global environment together with local communities.