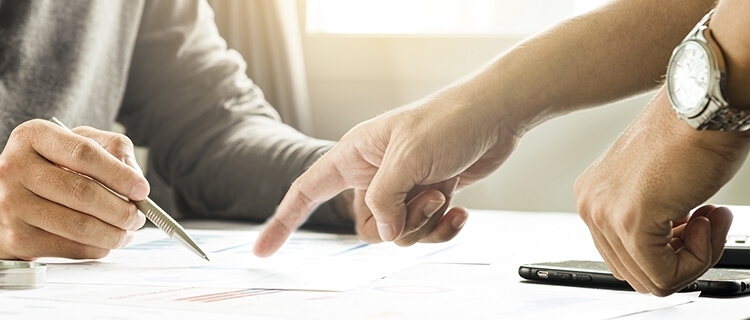 The following is an introduction to the efforts of our Group to achieve long-term coexistence and co-prosperity with our suppliers.
Establishing a Procurement Activity Policy
Seiko recently established the Seiko Holdings Group Procurement Policy.
We intend to build long-term trust relationships with our suppliers so that we not only work together, but help each other and prosper together. In addition, we will strive to fulfill the Group's social responsibility and contribute to the realization of a sustainable society.
Seiko Holdings Procurement Activity Policy
Through the implementation of the Seiko Holdings Group's corporate philosophy, we will contribute to the realization of a sustainable society and fulfill the Group's social responsibilities.
Seiko will conduct fair and equitable procurement activities in a manner that will build trust and further enhance the strength of the Seiko brand.
The Seiko Holdings Group will promote this policy throughout the Group with the aim of maximizing the synergy arising from collaboration among the Group companies.
Seiko Holdings Group Procurement Policy
The Group has stated its procurement policy to be:
• Working and prospecting together with business partners,
• Promoting procurement activities with consideration for the environment, society, and good governance, and
• Fair and impartial evaluation and selection of business partners.
The Group will expand its procurement activities globally based on the following individual policies.

1.Co-prosperity with business partners
The Seiko Holdings Group and its business partners aim to build a lasting relationship of mutual trust, to continue to help each other, and to always prosper together.
2.Promoting socially responsible procurement activities
We will respect global social norms and work together with our business partners to promote procurement activities that consider the environment, society, and good governance.
We will promote procurement activities that take into consideration factors such as:
Compliance with laws and regulations (e.g., subcontracting laws, foreign exchange laws, commercial codes, antitrust laws, and personal information protection laws in each country and region)
Respect for human rights
Consideration for occupational health and safety
Promotion of global environmental conservation (Green Procurement, etc.)
Promotion of BCP (Business Continuity Planning)
Prohibition of bribes (including illegal gifts, payments, and special benefits) to any stakeholder
3.Fair and impartial evaluation and selection of business partners
We respect "fair, transparent and free competition," which is a fundamental rule of a freely competitive society. We will select business partners based on the following criteria:
Our partners must be active in environmental, social, and governance initiatives
They must all be highly trusted as a companies (e.g., show stable business conditions, proper risk management system, etc.)
The partners must have technological capabilities that can contribute to SHG products
The quality, price, and delivery times of the items they provide must be at appropriate levels
We will conduct comprehensive evaluations based on these and other criteria.
In addition to sharing supplier certification standards within the Group based on the Group Procurement Policy, we will also aim to establish and utilize Group-wide systems for selecting the most appropriate business partners and conducting activities to increase value throughout the entire supply chain.
Distribution of Procurement Policy Booklets to Suppliers
We have prepared a procurement policy booklet and distributed it to about 1,000 suppliers of each Group company in order to make sure that all firms in the SHG community understand the aims and approach of the Group's procurement policy.
Supplier Certification System
When dealing with suppliers, Seiko Instruments Inc., and Seiko Solutions Inc. research such things as governance, codes of conduct pertaining to human rights, etc., environmental management, BCP and other risk management concerns, and management conditions. These companies use supplier certification criteria in accordance with the SHG Procurement Policy to fairly select suppliers. We will share our supplier certification standards with the entire Group and work to establish a Group-wide system.
Supplier Certification Criteria at Seiko Instruments Inc.
Survey
| Items | Contents | Methodology |
| --- | --- | --- |
| Codes of conduct | Compliance with laws and regulations, management system protecting human rights, labor, information, etc. | Suppliers fill in the survey sheet |
| Survey on environmental management | Acquisition of environmental certification, environmental management system, initiatives | Suppliers fill in the survey sheet |
| Risk management, etc. survey | Acquisition of quality certification, BCP, supplier management | Suppliers fill in the survey sheet |
| Business conditions survey | Recent business performance and other financial conditions | Evaluation by external credit agency |
Evaluation and review
A score will be assigned to each survey item, and aggregate scores will be evaluated to determine if candidates meet a certain minimum standard.