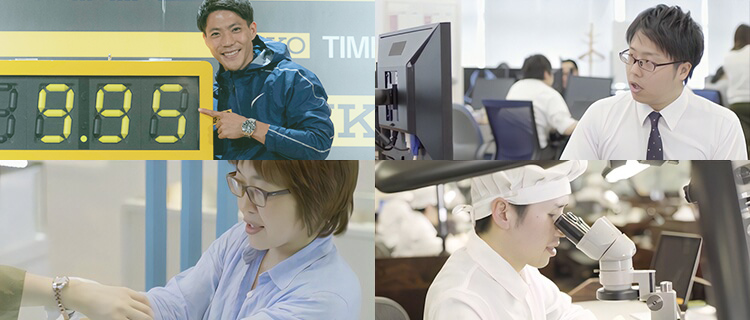 The Group believes that the realization of a workplace environment in which each and every employee is able to work with peace of mind not only fulfills our social responsibilities but also contributes to the sustainable enhancement of corporate performance.
Basic policy
Under our 8th Mid-Term Management Plan (a five-year plan starting from FY2022, which runs through March 31, 2023), Seiko Group Corporation has positioned human resource strategy as one of the Group's core strategies. We will implement measures across the Group to develop human resources, promote diversity, and improve engagement, as we believe this approach is essential to realizing our SMILE 145 vision of becoming a solutions company.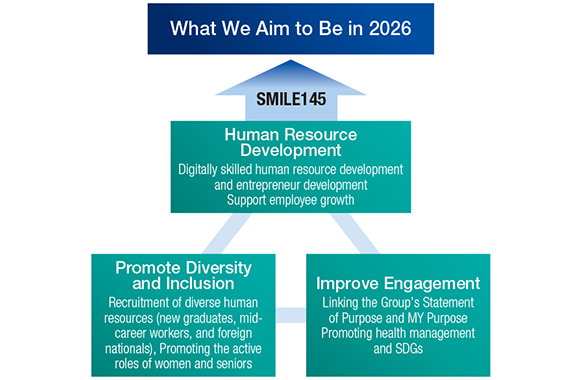 Each employee is a driver of the Group's sustainable growth. We believe that the development of human resources who proactively take on challenges is key in achieving solutions to complex social issues and the creation of new value.
Moreover, the promotion of diversity is indispensable for becoming a strong organization capable of flexibly and swiftly responding to the changing social environment. Although we have been engaged in initiatives including promoting the active role of all employees , we believe that we need to develop a working environment so that it becomes an even better place to work, as well as to work on strengthening human resource development and other initiatives. Promoting the diversity of the organization will give rise to various innovations. In addition, by providing an environment where employees can maximize their ambitions and skills, we will improve employee engagement, bring about a chain reaction of growth of individuals and the organization, and ultimately aim for the Company's sustainable growth and development.
Human Resource Development
We will continue the strategic development of employees who exhibit an entrepreneurial attitude and can not only adapt to, but will actively advance our digital transformation.
Going forward, we will foster human resources that can thrive in an environment marked by constant change and innovation, people who are capable of taking on a variety of challenges.
Digital Transformation Training
In 2022, we conducted basic digital training for all employees of our Group companies in Japan. We plan to continue to provide more practical training in the future, aiming to develop employees who are eager to put digital technologies to use in their own operations and leverage them to improve the competitiveness and added value of their businesses.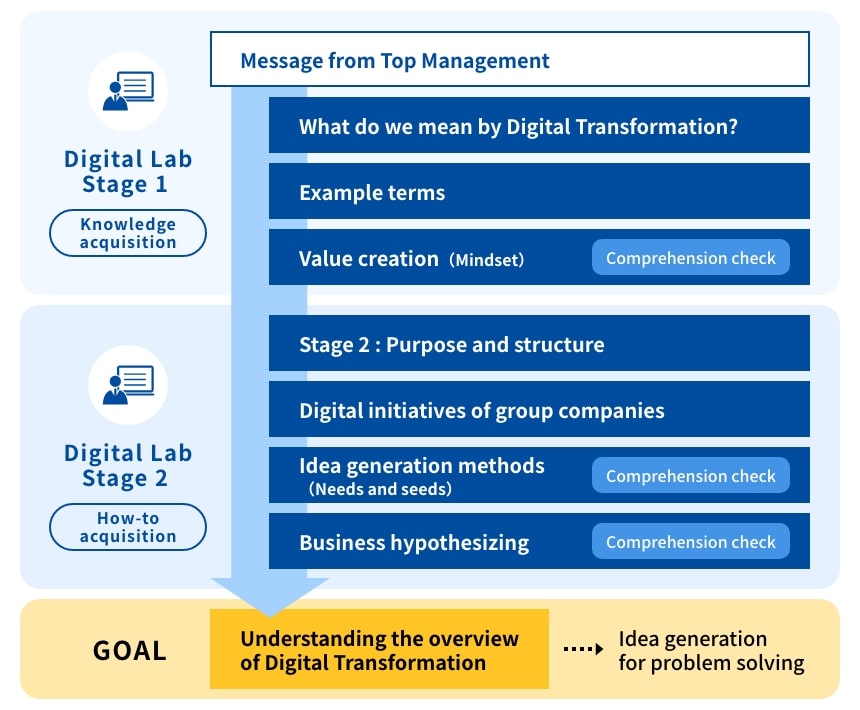 Diversity Promotion
We will continue to promote the development of a work environment and support systems that enable all types of employees to work enthusiastically and with personal fulfillment, which we believe will ultimately lead to the creation of a variety of innovations.
Encouraging Women to Become More Actively Engaged in the Workplace
Since FY2013, we have been making continuous efforts to improve the work environment for women. We have held numerous training sessions, lectured to both male and female employees, disseminated information through a special Group website, and introduced support systems for female employees.
In the 8th Mid-Term Management Plan (to FY2026), we set a goal to increase the ratio of women in management positions (including specialist positions) in the entire group to 20%. We will continue to train, nurture, and promote women throughout our Group.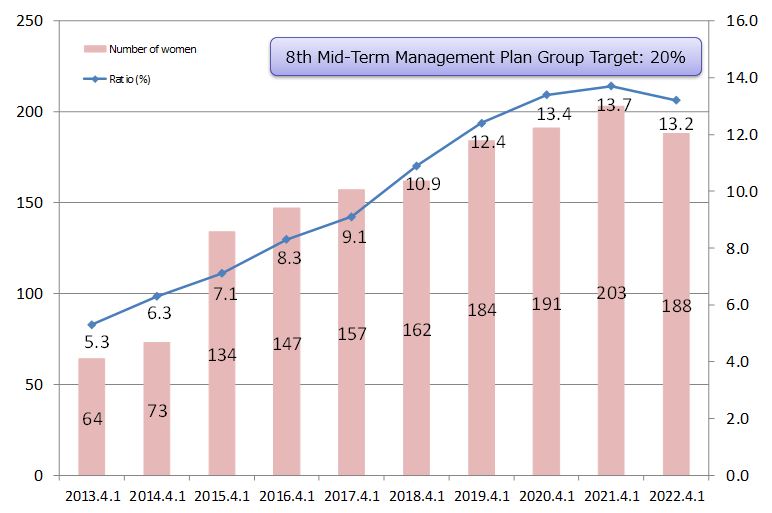 Childcare Leave and Reduced Working Hours for Childcare
In accordance with the Act on Childcare Leave/Caregiver Leave, our Group strives to create an environment in which employees with young children who wish to take childcare leave and/or opt for reduced working hours to facilitate childcare can balance both work and child rearing and can still continue to develop their talents at Seiko with full peace of mind.
<Current rate of childcare leave (Seiko Group Corp. and domestic subsidiaries)>
FY
Number of eligible employees
Number of employees taking childcare leave
Percentage of those eligible who choose childcare leave
2021
Male
39
9
23%
Female
44
44
100%
Encouraging Male Employees to Take Childcare Leave
The Group revised its maternity and childcare system as of October 1, 2022, in accordance with a revision to the Act on Childcare Leave/ Caregiver Leave in Japan, and has introduced childcare leave at birth for male employees (up to four weeks within eight weeks after the child's birth). In addition, paid maternity leave before and after childbirth for female employees, which had been limited to the Company and some of its subsidiaries, has been expanded to cover all eight of its domestic subsidiaries, further enhancing the system. One of the features of this system is that 100% of maternity leave both before and after childbirth and childcare leave after childbirth are paid, which exceeds the statutory requirement. Furthermore, in order to encourage more male employees to take childcare leave (male employees take advantage of childcare leave at a lower rate than do female employees), we are actively promoting Group-wide efforts such as sending messages from the top management to Group employees and holding seminars on the promotion of childcare leave for male employees, intended not only for those who actually take the leave but also to promote understanding among supervisors and colleagues. In addition to revising the system, by working to develop an environment in which both men and women can balance work and childcare, we aim to create a rewarding workplace that will support the lifestyles of all employees.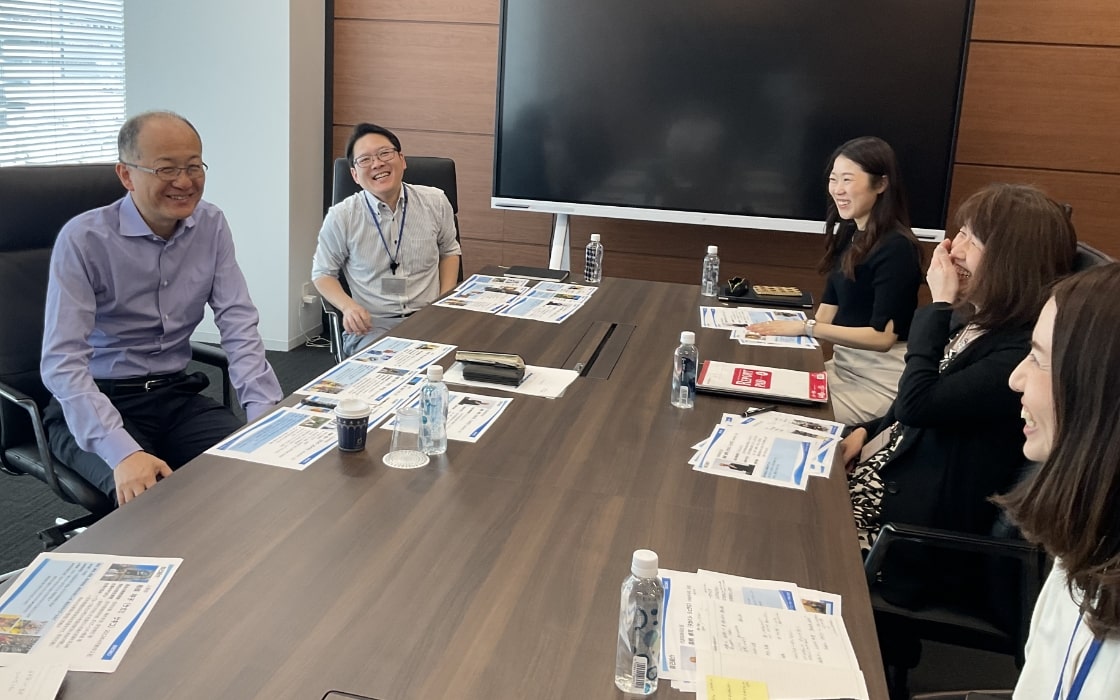 Childcare leave stories
Yuki Kikuchi Sales Concierge Department, WAKO Co., Ltd.
Yuki Kikuchi Sales Concierge Department, WAKO Co., Ltd.
I have taken a one-year childcare leave since February 2022. I was worried about taking it because there were few precedents of male employees taking long-term childcare leave.
However fortunately, my workplace was understanding and embraced my decision. My wife and I have been blessed by being able to experience bringing up our first child together. By taking childcare leave, I have been able to experience first-hand the concerns of women who work while taking leave. Many of the male workers around me are also hoping to take long-term childcare leave. I hope that through this experience, I will be able to build a comfortable working environment regardless of gender.
Family care leave and shortened work hours for family care
Seiko Group is establishing systems that surpass statutory requirements for family care leave and for shortened work hours for family care.
Family care leave
Leave period of a total of 365 days per person for the subject family.
Shortened work hours for family care
The applicable period shall be up to three years from the start of usage.
Employees can choose from among prescribed work patterns, with working hours reduced by either 90 minutes or 150 minutes.
In addition to the above, Seiko Group has introduced family care flextime working hours.
Activating Senior Human Resources
By extending the retirement age for those who desire to continue working, and improving employment conditions for the elderly, we are creating an environment in which seniors can put their knowledge, experience, and skills to good use. These people not only help the departments where they work, but also contribute to the development of future generations and in various ways help to improve our operations.
Employment of Individuals with Disabilities
As part of our efforts to promote diversity, we are actively promoting the employment of individuals with disabilities. As of June 1, 2022, the employment rate of individuals with disabilities was 2.32%, exceeding the legally mandated rate of 2.3%.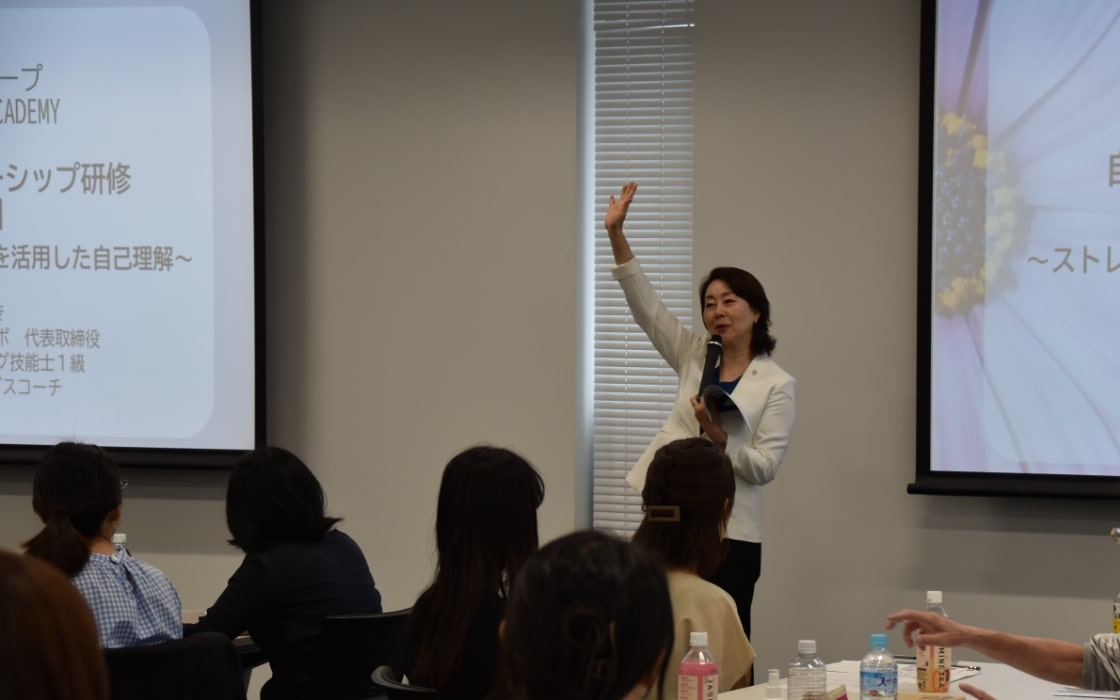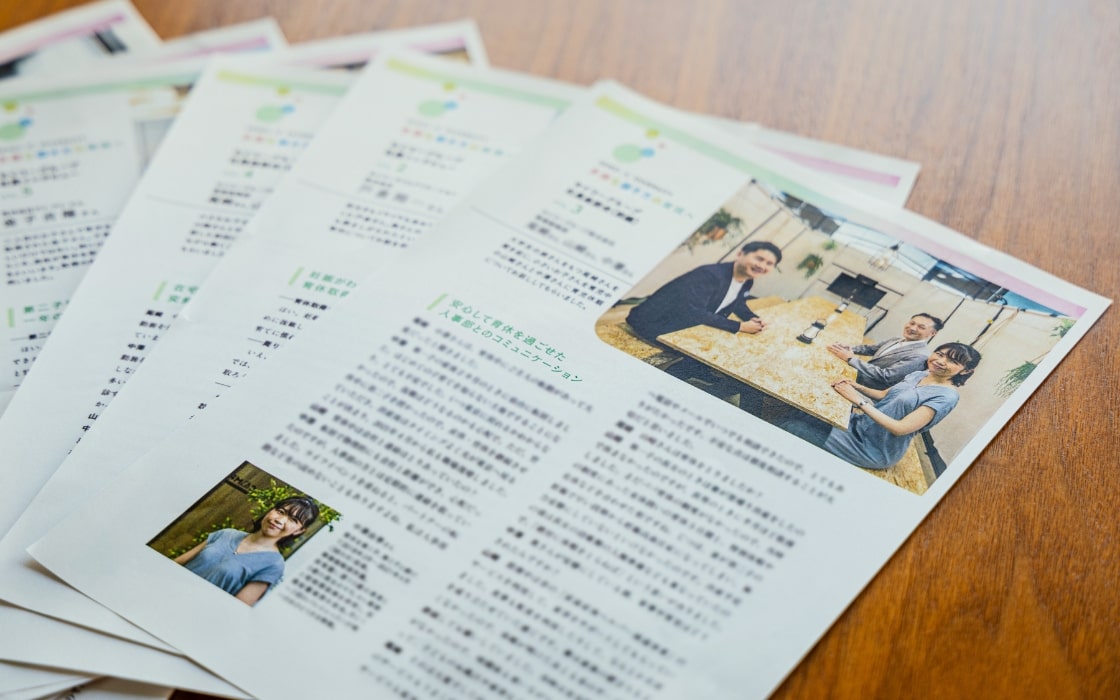 Improving Engagement
We aim for the Seiko Group to grow and develop sustainably, and to this end we are constantly working to improve the work environment and implement measures that will increase our employees' job satisfaction and personal fulfillment. One of our main ideals is for individuals and organizations to grow together.
Initiatives to firmly establish the Statement of Purpose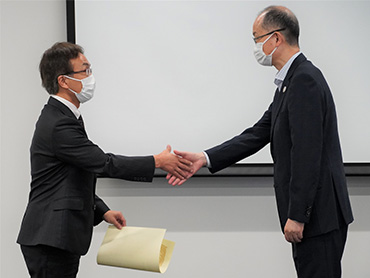 We are promoting various activities to encourage each employee to reconfirm the link between the Group's Statement of Purpose and operations, deepen employee empathy with the Purpose, and to realize the Purpose as the Group as a whole. From 2021, we adopted the system of "Purpose Awards " to recognize activities that make special contributions to the creation of the Group's value from the perspectives of "trust, inspiration, smiles, innovation, and pursuit," which are key words of the Group's Statement of Purpose. From the second half of 2022, in an effort to create a corporate culture that encourages challenges and turns failure into value, we established the "Big Challenge Awards" to recognize activities that take on ambitious goals and from which lessons for future growth can be learned. In addition, to promote the understanding of the Group's Statement of Purpose, we published booklets on the Purpose and distributed a copy to each of the employees of the domestic Group companies. In March 2022, the Company held its first Purpose Workshop and held discussions and exchanged opinions including those of the officers on the theme of the "Division's Purpose."
Health management
The Group has sent out the "Declaration of Health Management," in which the perspective of health management is added to our initiatives for promoting the active role of all employees and has been promoting initiatives for the health maintenance and improvement of all Group employees, while building a cross-Group promotion system. In addition, the Company has been recognized under the Certified Health & Productivity Management Outstanding Organizations Recognition Program (Large-Enterprise Category) for three consecutive years starting in 2020. Three other Group companies have been the same recognition.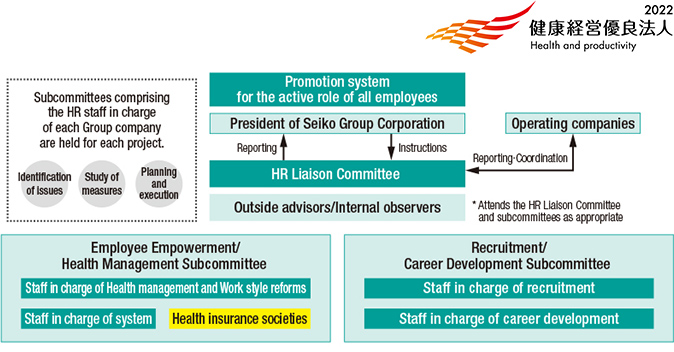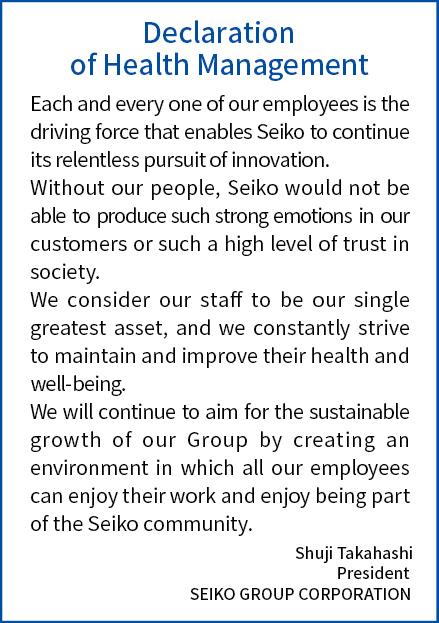 Safe, pleasant work environment
Safety and health management
Seiko Group Corporation fully implements the safety and health management regulations specified in the Labor Standards Act, Industrial Safety and Health Act and other legal provisions of Japan relating to safety and health. We aim to ensure the safety and health of employees through such means as appointing persons in charge of overall safety and health, health supervisors and industrial physicians, providing periodic health checks and establishing the Health Committee.
Promoting mental health measures
In accordance with the Guidelines for Promoting Mental Health Care in Enterprises of Japan issued by the Ministry of Health, Labour and Welfare in August 2000 and in response to the shift to mandatory stress check tests following revisions to the Industrial Safety and Health Act of Japan in December 2015, we are promoting employee stress check tests, management training, specialized care from industrial physicians, and the establishment of an external consultation desk, etc.
| | Principal measures relating to mental health |
| --- | --- |
| 1 | Self care (employee stress check test, etc.) |
| 2 | Employee care (management training, etc.) |
| 3 | Care from internal health workers (specialized care from industrial physician, etc.) |
| 4 | Care from a specialized institution outside the Company (establishment of an external consultation desk) |
Miscellaneous data
Average unapproved overtime hours (FY 2021)
6.9 hours
Average age of employees (as of March 31, 2022)
Males: 46.4
Females: 42.4
Average years of service (as of March 31, 2022)
Males: 20.8 years
Females: 17.9 years
Turnover rate within three years (retention rate)
1.6%(98.4%)
Seiko Group Corporation and domestic subsidiaries