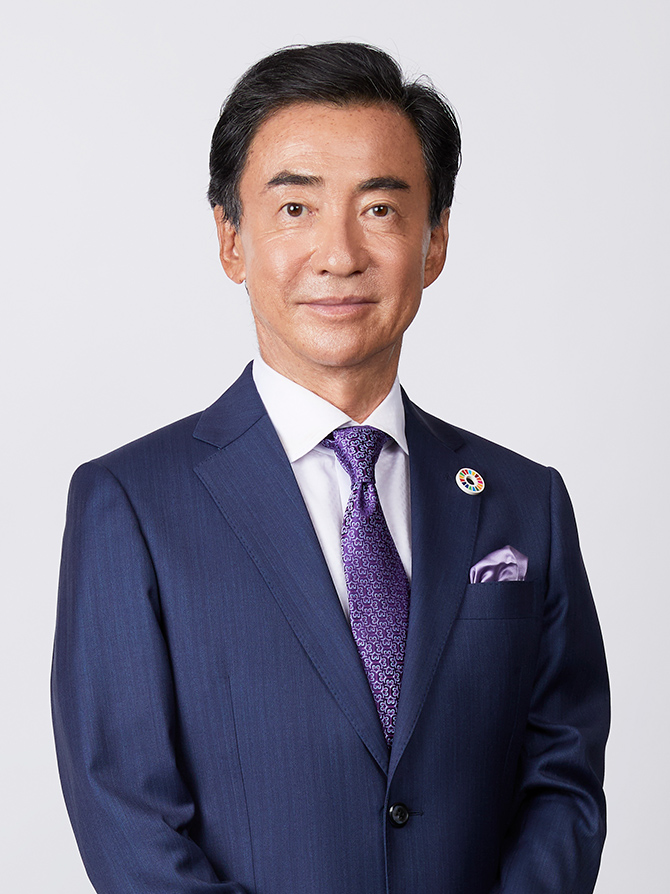 Seiko Holdings Corporation
Chairman & Group CEO
Shinji Hattori
First of all, I would like to express my deepest condolences to the families of those who have lost loved ones due to Covid-19, and my heartfelt sympathy to everyone who has been affected by this disease. I would also like to express sincere gratitude to all the brave medical personnel who are fighting the virus at this very moment.
Almost a century and a half has passed since my great-grandfather, Kintaro Hattori, founded the K. Hattori & Co., Ltd., where he sold and repaired watches and clocks. Since those first steps in 1881, we have grown into an international Group of companies, and overcome many challenges along the way. I want to thank all the stakeholders who have supported this Group and helped us to grow and to thrive over the years.
The Seiko Holdings Group has taken to heart the founder's business philosophy of "Always one step ahead of the rest," and has continued to meet the challenge of creating new value and new services. The trust that we have earned from our customers over the years was eventually enshrined in our corporate philosophy, which begins, "A company that is trusted by society…" This philosophy is an integral part of all our business activities.
This year, the 140th anniversary of our founding, we asked our employees to help create the Group's official Statement of Purpose. This short phrase, which expresses the ultimate aims of our management, asserts our roles and duties as a responsible member of society:
"As a company trusted by society, we will
constantly pursue innovation, inspiring people
everywhere, and creating a future full of smiles."
With the new energy we gain from this Statement of Purpose, everyone in our Group can now share the same goals as we drive forward toward our 150th anniversary.
Social issues such as climate change, depleted natural resources, environmental pollution, human rights issues, and the digital divide are becoming increasingly serious global problems. Through our business activities, we aim to create a more inclusive, more sustainable society. We will further strengthen our efforts to address the SDGs, which are common goals of the international community, and strengthen our ESG activities, which are an essential part of corporate operations.
In response to changes in the social environment, we will take up the challenge of continuous innovation so as to become a company whose mission is to help solve social issues. We will also strive for significant growth in the "new normal" world, while building closer relationships with all our stakeholders.
One key to this is Seiko Solutions Inc., which has been increasing its sales and profits for five consecutive years. The company is co-creating services together with its customers based on a market-driven approach, and continues to meet the challenges of digital transformation and new business model creation. In order to spread these efforts to other Group companies, we have established a new organization within that company. Now, the entire Seiko Holdings Group will work together to strengthen our ability to offer all our customers optimal solutions.
Recently, Shuji Takahashi, who has demonstrated his skill by guiding the growth of our Watches Business, was appointed President of Seiko Holdings Corporation. I am confident that he will lead our united Group with an aggressive, yet responsive management style.
At this juncture, the 140th anniversary of our founding, we have a new management structure and a new Statement of Purpose created with the help of our Group employees. While we pursue our mission to remain Always one step ahead of the rest, we will continue to share our passions with you in line with our motto, SEIKO: Moving ahead. Touching hearts. Together, we will advance toward our 150th anniversary and beyond — toward a future full of smiles.
We look forward with pride and pleasure to your continued support.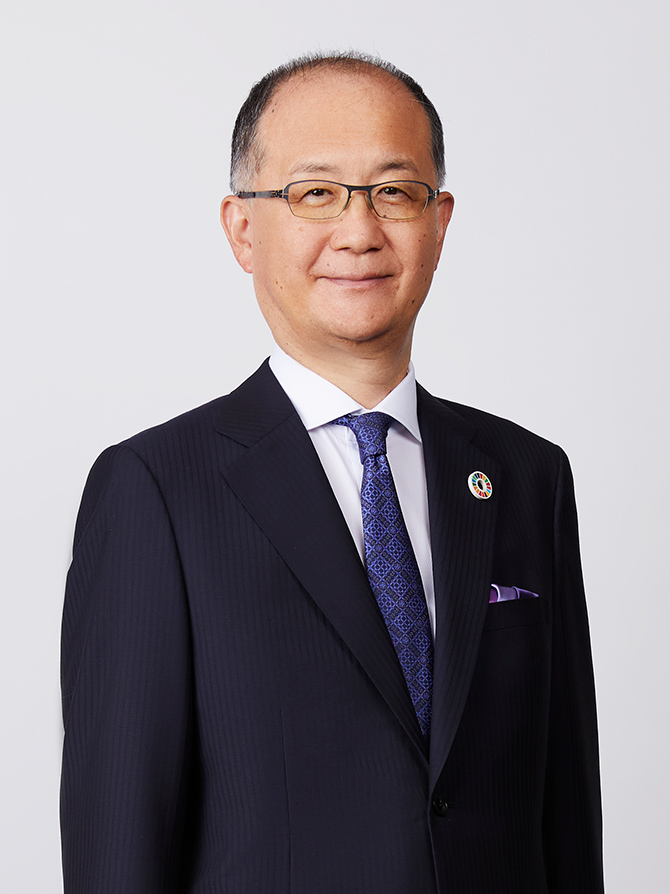 Seiko Holdings Corporation
President
Shuji Takahashi
The Seiko Holdings Group encompasses dozens of companies around the world, the best-known of which include Seiko Watch Corporation, Seiko Instruments Inc., and Seiko Solutions Inc. These many companies provide a wide range of products and services, ranging from hand-made luxury watches to ICT solutions.
We are currently in the final stage of our 7th Medium-term Management Plan, which concludes in March of 2022. Needless to say, the Covid-19 pandemic caused drastic, unforeseen changes to our business environment, and many things are different from what we had originally planned.
Fortunately, some of our core strategies proved effective even amid the economic upheaval of the past year. For example, the "Global Brand Strategy" in our Watches Business lies at the heart of the current medium-term management plan. Thanks to the success of that strategy, we were able to significantly increase sales of Grand Seiko and Seiko Prospex in many regions, including our two key markets, the U.S. and China.
In the Electronic Devices Business, we are reconfiguring our product portfolio to target growth markets such as medical and automotive applications, and are making steady progress in expanding profitability.
In the Systems Solutions Business, we continue to see increased sales and profits thanks to our diversification strategy, which includes M&A activities, and the expansion of our subscription (stock-type) businesses. At the same time, we are continuing to support our customers' digital transformation (DX) and working to solve new client problems.
In response to the many challenges posed by the current, unprecedented business environment, we will maintain an aggressive stance and even accelerate our efforts to achieve the goals set out in the pre-Covid management plan. In doing so, we will work to create new stakeholder value, always focusing on the needs of the present situation and new opportunities in the post-pandemic world.
While Covid has had an undeniable impact on the global economy, the truth is that other factors helped to destabilize the business environment long before the pandemic appeared. Over the past decade or so, everything from natural disasters to rapidly changing geopolitical risks contributed to the increasing complexity of global business.
In this highly VUCA era, we need to respond flexibly to such changes. We must be ready to quickly implement strategies that can yield dependable results and also enable us to contribute to dealing with social issues. In order to achieve all this, we must work together as a single corporate entity and create a structure that allows us to take advantage of the vast resources and combined strength of our Group.
By taking on the challenge of promoting innovation in a wide range of fields, not only in technology, and by promoting business development throughout the Group to provide value for a variety of stakeholders, we will further deepen our trust relationships with people around the world.
In all activities of this Group we will bear in mind our new Statement of Purpose. We will promote sustainability thinking in all aspects of our management and strive to realize a more socially inclusive and environmentally responsible society. It will not be easy to meet these challenges, but thanks to your understanding and constant support, I am confident that we will succeed.
June 29, 2021