Aiming to Be a Global Corporate Group That Shares Excitement with Our Stakeholders around the World
Since our founding in 1881, Seiko has provided the world with trendsetting and innovative products and services that have continually led the times.
Cherishing our Group Slogan " SEIKO Moving ahead. Touching hearts.", Seiko will continue striving for sustainable growth and aim to become a global corporate group that shares excitement with stakeholders around the world through our sports and music activities as we open the way to a new era.
Chairman & Group CEO, CCO Seiko Holdings Corporation


Seiko started the 7th Mid-Term Management Plan, with fiscal 2019 as the first fiscal year. The new plan is positioned as an "Aggressive Approach."
Under this plan, our basic policies will be "With everyone fully committed and focused, we will strengthen investments for the future and leverage the strengths of the Seiko brand, our precision technologies and solutions-proposal capabilities to achieve sustainable growth."
Aiming for our ideal shape as articulated in the "Long-Term Vision," Seiko will make group-wide unified efforts to further enhance our corporate value.
President Seiko Holdings Corporation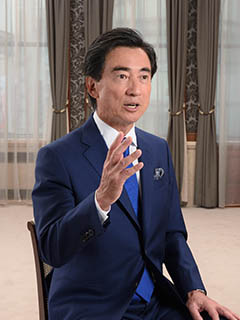 Shinji Hattori
Chairman & Group CEO, CCO Seiko Holdings Corporation
1975: Joined Mitsubishi Corporation
1984: Joined Seikosha Co., Ltd.
2001: President, Seiko Precision Inc.
2003: President & CEO, 2017: Chairman & CEO, Seiko Watch Corporation
2010: President, Seiko Holdings Corporation
2012: Chairman & Group CEO, Seiko Holdings Corporation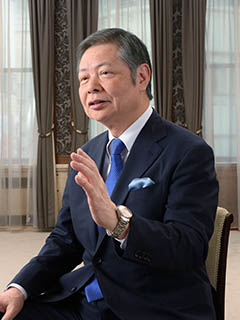 Yoshinobu Nakamura
President Seiko Holdings Corporation
1972: Joined Seikosha Co., Ltd.
2003: Director, Seiko Holdings Corporation
2004: Executive Director & CFO, Seiko Watch Corporation
2008: President, Seiko Clock Inc.
2008: Director, Senior Executive Director, Seiko Holdings Corporation
2012: President, Seiko Holdings Corporation