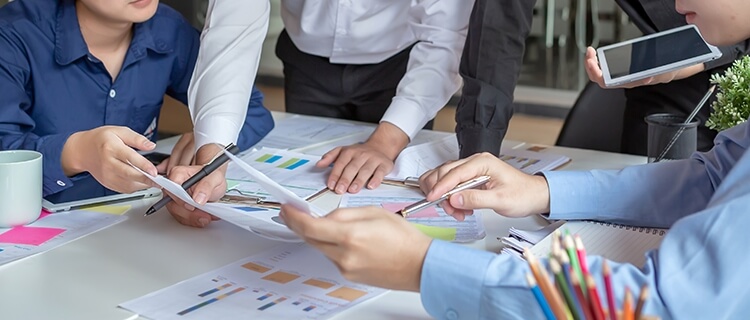 Seiko Group Corporation expresses its basic stance on environmental issues in its official Environmental Philosophy and Environmental Policy, and has established an environmental management structure across its operating companies for this purpose. In April 2020, the Seiko Group underwent a major business restructuring. We have taken this opportunity to accelerate environmental management throughout the entire Group.
Environmental Policy
(Revised in December 2021/Established in April 1998)
The Seiko Group recognizes that the preservation of the global environment is one of the most important issues in the world today. We will constantly strive to help realize a sustainable society that will benefit everyone.
We are committed to a wide range of environmentally responsible activities, and we will continue to make unceasing efforts to improve our environmental performance, thereby providing increased value for all our stakeholders.
We not only comply with all relevant laws and regulations, but also go far beyond legal compliance in our efforts to reduce environmental risks and prevent pollution.
Being acutely aware of the part we have to play in mitigating climate change, we are working hard to reduce greenhouse gas emissions.
Because we recognize the limits of our precious natural resources, we are increasing our efforts to reuse and recycle every resource possible.
We are also working to preserve biodiversity, recognizing that our business activities inevitably affect surrounding ecosystems, and that we also benefit from the health and diversity of those systems.
We rigorously ensure proper management of all chemical substances used in production as well as any that are contained in our finished products.
We consider the environment throughout the entire life cycle of our products. We are proud that our products and services actively contribute to environmental conservation.
Environmental responsibility starts as a management imperative, but to effectively carry out that mission requires the understanding and cooperation of every employee throughout our Group. With that in mind, we are working to raise everyone's environmental awareness so that all of us can work together to protect and nurture our natural environment.
Transparency is another part of our social responsibility. We are therefore promoting active disclosure of material information about our environmental activities and promoting increased communication with local, regional, and global stakeholders.
In order to derive maximum benefits from these policies, we establish clear environmental targets and strategies to attain them. Then we steadily improve our efforts by constantly re-examining both our targets and our progress towards achieving them.
Promotion Structure
SHC established an environmental management promotion structure for the Group, managed by the Director in charge of environmental issues and under the ultimate supervision of the company President. We created an Environmental Liaison Committee consisting of representatives from each operating company, which reports on each company's activities twice a year and exchanges information in order to improve the level of environment-related activities. In addition, the Manufacturing Subcommittee, which consists of representatives from all our manufacturing companies, shares the latest information on domestic and international laws and regulations to ensure legal compliance. Environmental education held as scheduled in FY2021 via online conferencing.
Environmental Management Promotion Structure
List of ISO 14001 Certifications
The Seiko Group has obtained ISO 14001:2015 certification (an international standard for environmental management systems), mainly for its manufacturing companies in and outside Japan.
Sites in Japan (For details refer to the links for operating companies)
Certified operating companies
Applicable operating companies
Date of certification

Seiko NPC Corporation

March 1996
Seiko Group Corporation


Seiko Instruments Inc.


Seiko Future Creation Inc.
SII Printek Inc.
Seiko EG&G Co., Ltd.
SII Crystal Technology Inc.
November 1996
Seiko Time Creation Inc.
(excluding the Clock Business Division)
December 2004
Seiko Solutions Inc.
IIM Corporation
COSMO Co., Ltd.
January 2014
Morioka Seiko Instruments Inc.
Michinoku Service Co., Ltd.
Ninohe Tokei Kogyo Co., Ltd.
Tono Seiki Co., Ltd.
October 2020 *
Sites outside Japan
| Certified operating companies | Date of certification |
| --- | --- |
| Dalian Seiko Instruments Inc. | June 2001 |
| Seiko Precision (Thailand) Co.,Ltd. | January 2002 |
| Seiko Instruments (Thailand) Ltd. | March 2002 |
| Instruments Technology (Johor) Sdn. Bhd | October 2002 |
| Guangzhou SII Watch Co., Ltd. | March 2005 |
| Seiko Instruments Technology (Shanghai) Inc. | July 2012 |
| Seiko Manufacturing ( H.K.) Ltd. | April 2020 * |
| Seiko Manufacturing (Singapore) Pte. Ltd. | July 2020 * |
* Due to the restructuring of the Seiko Group in April 2020, we were unable to continue our existing certification for these subsidiaries, so we obtained new certifications.
Environmental Education
In promoting environmental activities, it is essential to raise the environmental awareness of every employee. Every year, Seiko Group Corporation creates an environmental education program for Group employees. This program is broadly divided into three categories: general education, specialized education, and training for in-house qualified personnel. Each year, program managers review the contents, always keeping in mind both external trends and internal needs. After each course, the participants are asked to complete a questionnaire to ascertain the program's usefulness, their level of understanding, and their overall level of satisfaction. This information is then used to improve the course content. In addition, we regularly invite outside lecturers to hold environmental seminars.
Even though conventional face-to-face training proved difficult during the COVID pandemic, we devised ways to continue providing education through online training. Each of our operations in Japan and overseas conducts environmental education and awareness-raising activities tailored to the needs of their own organization.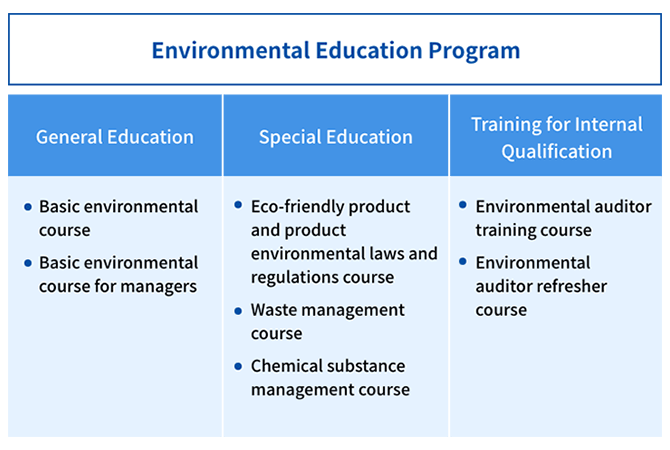 Examples of Initiatives
Seiko Manufacturing (H.K.) Ltd. invited an outside lecturer to hold ISO 14001 Knowledge Improvement Training in October 2021. The lecture was delivered online to 25 employees. The speaker brought everyone up to speed with the latest information about the ISO 14001 standard.
Employees were encouraged to raise their environmental awareness by thinking about what each of them can do in their daily lives to protect the environment.
Seiko Manufacturing (Singapore) Pte. Ltd. held an environmental quiz on the theme of Sustainable Manufacturing. In total, 387 employees participated and considered the relationship between the 17 SDGs goals and their own firm's environmental policies.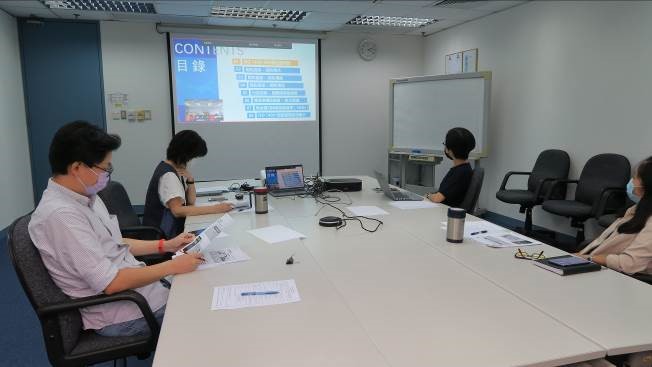 Internal Environmental Audit
An internal audit is extremely important to operate an effective management system. Each operating company that has obtained ISO 14001 certification conducts independent, objective internal audits. The purpose is to continuously improve the environmental management system and boost environmental performance.
The internal audits conducted at Seiko Instruments Inc. sites in Japan have introduced "mutual auditing" to enhance the effectiveness of the audits. Auditors from other sites and the head office participate in these sessions to increase their effectiveness, and at the same time, we achieve synergistic effects by exchanging information among sites. In addition, we have established internal auditor training courses to systematically train our auditors, as well as internal auditor refresher courses to continuously improve their skills.
Environmental Compliance / Reduction of Environmental Risks