Morioka Seiko Instruments Inc. (Morioka Seiko) took root in the soil of Shizukuishi-cho, Iwate Prefecture, 50 years ago as an ideal place for watchmaking. The location always enjoys the blessings of the seasons with green spaces occupying one-third of the entire site, covered by almost 1,000 wild-grown trees. On July 20, 2020, the new Grand Seiko Studio Shizukuishi, which manufactures Grand Seiko's mechanical watches, was opened in the Shizukuishi Watch Studio of Morioka Seiko. The new studio is one of the few manufacturing sites in the world to use wood abundantly in its construction, such as the wooden cleanroom, and it carries out various initiatives for coexistence with nature, marrying the beautiful nature of Shizukuishi with the spirit of manufacturing.
Promoting the Use of Green Electricity from Solar Power
In July 2020, Morioka Seiko signed a green power purchase agreement (PPA service) for solar energy. Solar panels installed on the factory roof provide green electricity that is used for manufacturing. The power supplied from these solar panels each year is expected to far exceed the annual power consumption of the new Grand Seiko Studio Shizukuishi, despite winters when the panels produce less electricity due to a reduced amount of sunlight.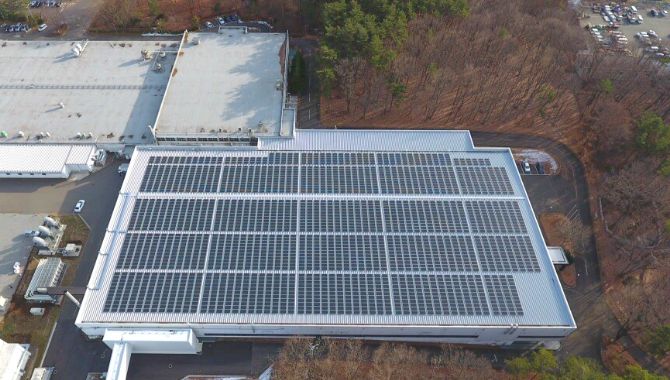 Received the "Chairman's Award for Urban Greenery" in the Green City Award Recognition
In 2019, Morioka Seiko received the "Chairman's Award for Urban Greenery" during the "39th Green City Award Recognition" sponsored by the Organization for Landscape and Urban Green Infrastructure. The purpose of the Green City Award Recognition is to create environmentally friendly living environments. The awards recognize community groups, corporations, and other organizations that make outstanding achievements in the preservation and creation activities of green spaces. Morioka Seiko received the award in recognition of initiatives including appropriate maintenance of green spaces on the site by employees themselves, internal and external environmental education, and active communication.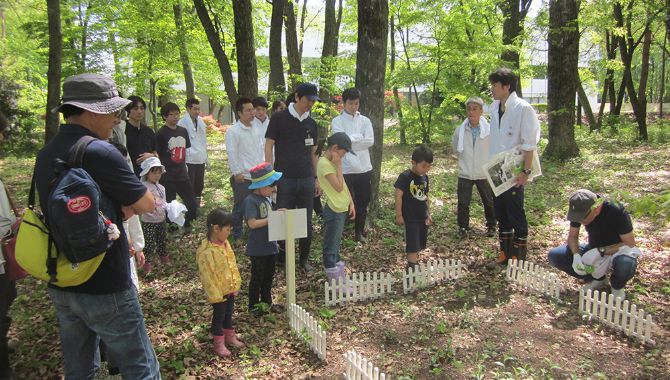 Pursuit of Sustainable Manufacturing
The studio produces mechanical watches, which are, in a sense, a representation of sustainability, as its energy comes from the natural power generated by the unwinding mainspring, and also as the lifetime of the product may exceed that of its owner's. It is no wonder that everyone here shares the idea of sustainability through every area of manufacturing.
Through practicing Reduce, Reuse and Recycle initiatives, the studio strives to promote effective use of resources and waste reduction.
To minimize the impact on the environment and to use resources in the most efficient way possible, the studio practices its wastewater treatment to reuse its water.
As an approach to prevent global warming, the factory strives to reduce CO2 emission levels by setting target values and carrying out continuous reduction activities.
We have installed a self-developed wireless sensor network system "Mr. Sho-Ene" or "Mister Energy Saving" in the facility to monitor the temperature, humidity, illuminance and current levels, to promote energy saving.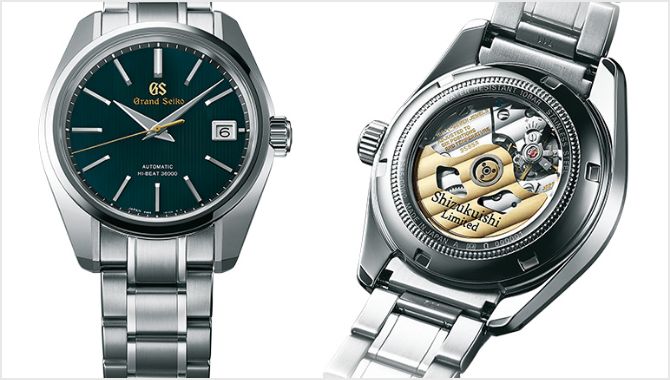 ABINC certification (Initiative of Morioka Seiko)
In 2015: Morioka Seiko acquired the first factory version of the "Association for Business Innovation in harmony with Nature and Community certification" (ABINC certification). The ABINC certification system evaluates and certifies facilities working on green space development that considers biodiversity on a third-party basis. (updated certification in 2018)