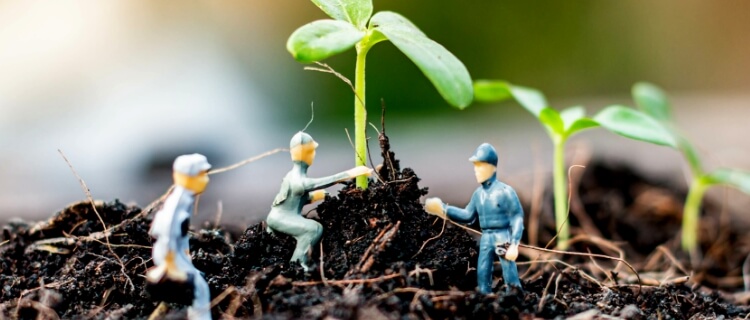 Beginning with our fundamental corporate philosophy, and taking into account principles of corporate governance and risk management, we have established our code of business ethics. In line with our long-term vision, we will formulate basic policies that enable our entire Group to work toward the same goals.
We believe that, by carrying out responsible business activities, we can not only contribute to the development of a sustainable society, but also increase our corporate value through the conscientious pursuit of CSR and ESG goals.
Seiko Group's ESG activities
Based on its corporate philosophy of "A Company that is Trusted by Society," the Group strives to further increase its corporate value with ambitious initiatives aimed at the continuous growth of society and the Group in the areas of environmental consideration (E), helping to solve social problems (S), and maintaining governance that is trusted by society (G).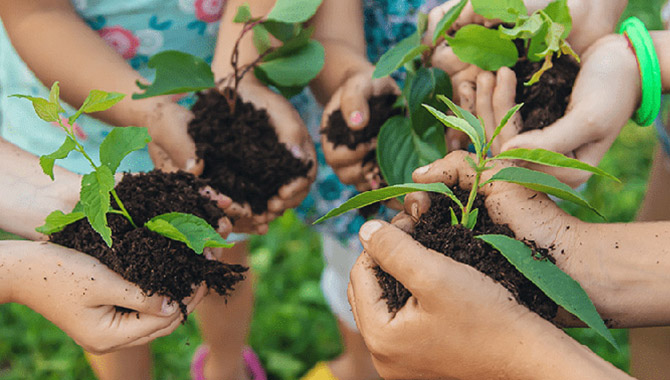 Environmental consideration (E)
In addition to our unceasing efforts to use resources effectively throughout the product lifecycle, reduce CO2 emissions, and reduce waste, we provide information on preserving the natural environment and carry out initiatives to raise awareness.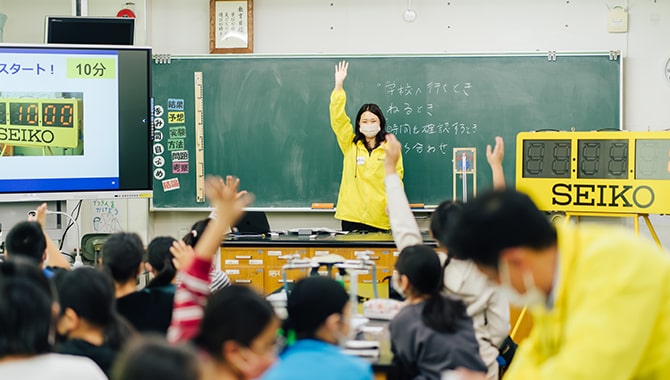 Helping to solve social problems (S)
We are working to solve a wide range of social problems in many parts of the world, including the least developed countries, in order to enable people to live fulfilling lives.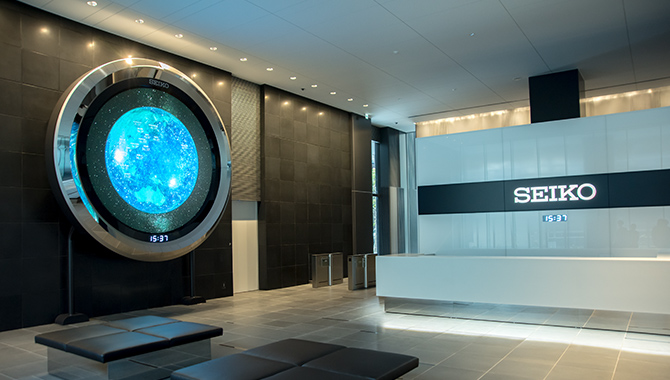 Maintaining governance that is trusted by society (G)
In order to maintain the trust of all of our stakeholders, we are strengthening our corporate governance systems and working throughout the Group to raise awareness of the quality of all of our products and services.
Read more about Seiko's Corporate Governance
*Link to the Corporate Governance page in the Investor Relations section.
Seiko Group's SDGs
As part of our efforts to be "a company that is trusted by society," we naturally want to contribute to the realization of the UN's Sustainable Development Goals. Going forward, we will continue to actively promote programs and activities that lead to a happier, healthier, and more just society.
CSR Site Editorial Policies
Scope of Reporting and Period
This site focuses on the activities of Seiko Group Corporation and its operating companies* and their overseas subsidiaries in fiscal FY2020 (April 1, 2020 through March 31, 2021).
* Seiko Watch Corporation, Seiko Instruments Inc., Seiko NPC Corporation, Seiko Solutions Inc., Seiko Time Creation Inc., Wako Co.
Reference Guidelines
GRI Sustainability Reporting Standards, Ministry of the Environment Environmental Reporting Guidelines (Fiscal Year 2018 Version), Environmental Accounting Guidelines (Fiscal Year 2005 Version), Japan Business Federation Charter of Corporate Behavior