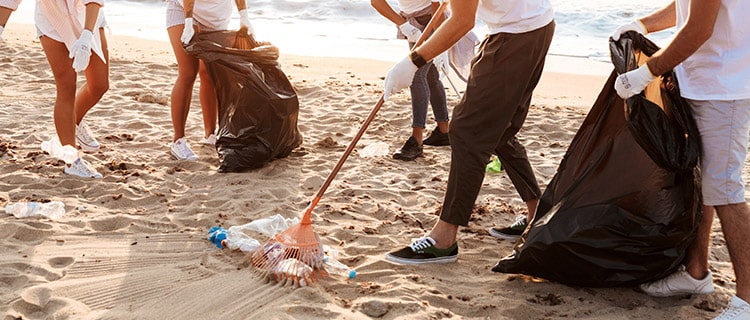 In practicing environmental management, it is extremely important to build relationships of trust with our stakeholders. The Group's operating companies in and outside Japan highly value communication with local communities, and constantly try to share information about how we are meeting our environmental responsibilities.
Communication with the Community
Morioka Seiko Instruments Inc. held an annual event called "An Environmental Report Meeting with the Local Community" in October 2021. This session has been held continuously since FY2008, making the 2021 event the 14th such meeting held in Iwate Prefecture. As in the previous year, the number of participants had to be limited due to the pandemic. A total of 13 people participated, including 8 from companies in Iwate, 3 from the local government, and 2 from the Iwate Prefecture Environmental Conservation Liaison Council. In addition to a tour of the factory and outdoor green space, and a general introduction to environmental activities, there were explanations about biodiversity and the SDGs as part of the environmental education program for visitors.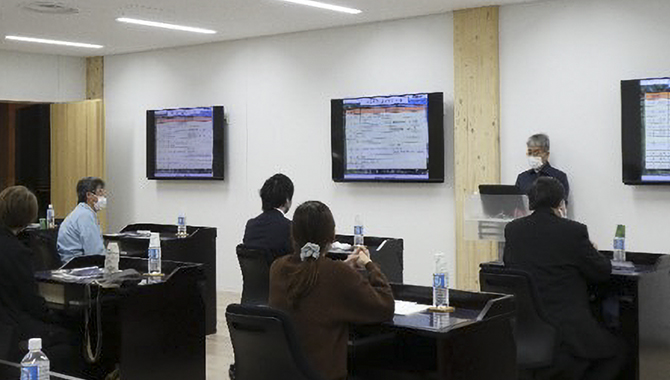 Working together with local communities
In August 2014, the Makuhari Unit of Seiko Instruments Inc. entered into a Cooperative Forest Agreement with the Chiba prefectural government, and is currently planting black pine trees in the Seiko Instruments Forest located along Kujūkuri Beach in Chiba. The trees were damaged by Typhoon Faxai in September 2019, so the firm continues to monitor their growth. It had originally planned to have employees plant more trees, but that was postponed due to the pandemic. However, the Chiba Prefecture Forestry Association succeeded in planting additional trees in May 2021.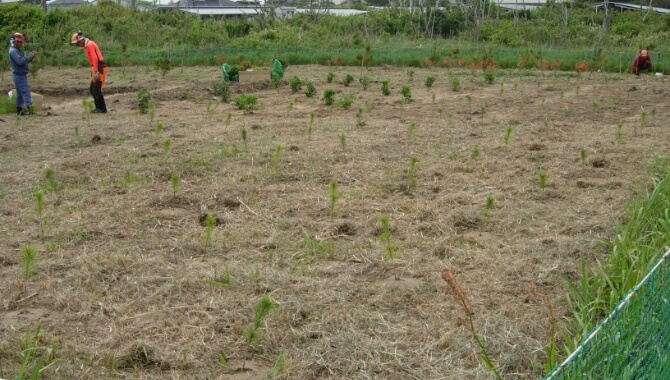 Morioka Seiko Instruments Inc. signed an agreement with Iwate Prefecture and the town of Shizukuishi in November 2021 for Corporate Forestation Activities. Under this agreement, the three parties will work together to contribute to the sound growth of local forests in order to preserve the natural environment and provide green space in the public interest. As part of these activities, the firm also thinned the Nanatsu-mori forest in Shizukuishi Town in February 2022 and pruned branches in March.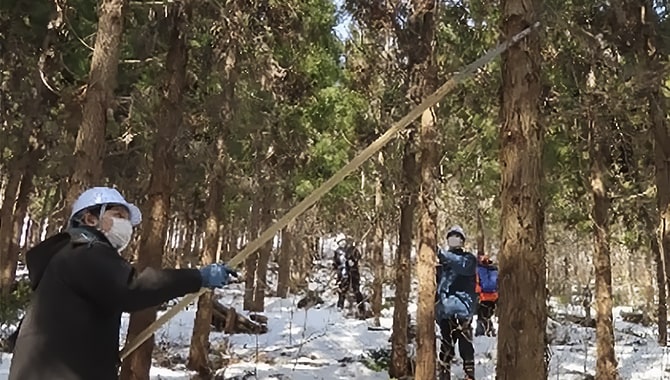 Environmental and community contributions
The Seiko Group operating companies, both in Japan and overseas, regularly conduct cleanup activities around their offices and along nearby roads. Although many operating companies reduced the scale of their activities in FY2021 due to the pandemic, they are eager to return to their previous level of activity.
In FY2021, 35 employees of SII Crystal Technology Inc. conducted an annual cleanup around the nearby Nagano River as part of the firm's social contribution and health promotion activities.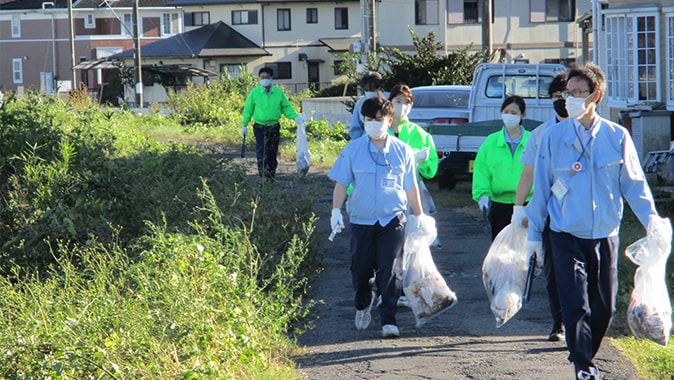 At Guangzhou SII Watch Co., Ltd. in China, employee volunteers regularly conduct cleanup activities around the company. Despite concerns brought on by the pandemic, 45 employees participated in FY2021.