August 05, 2020
Seiko Holdings Corporation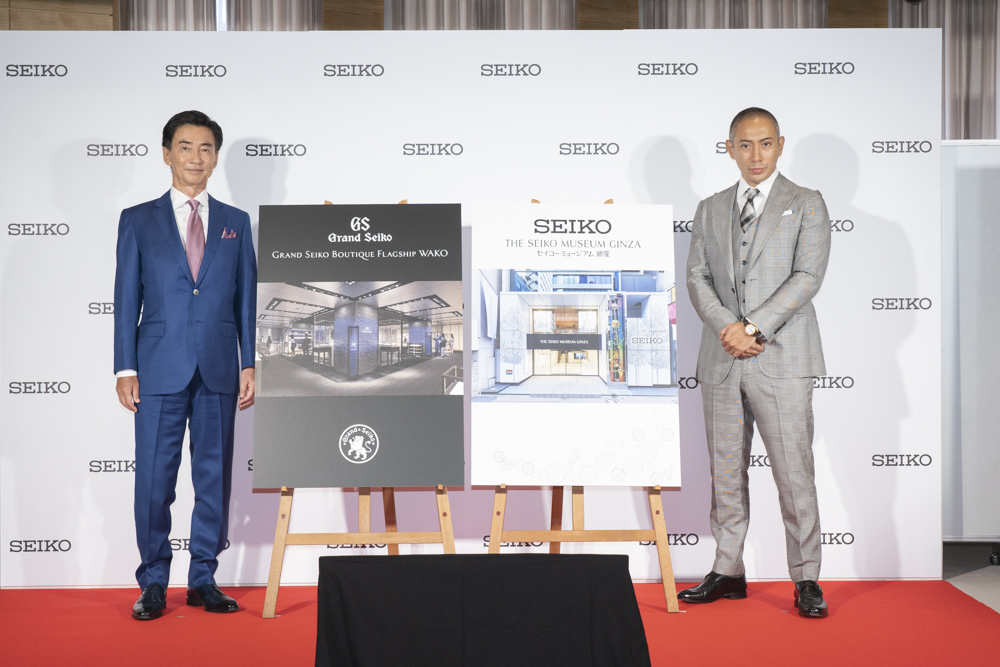 A leading actor in Japanese traditional Kabuki theater, ICHIKAWA Ebizo has become Seiko's ambassador and recently inaugurated the newly opened Grand Seiko Boutique Flagship Wako and the newly established Seiko Museum Ginza, together with Shinji Hattori, Chairman & Group CEO, CCO, Seiko Holdings Corporation (Head office: Chuo-ku, Tokyo, Japan; hereinafter referred to as "Seiko")

This year commemorates the 160th anniversary of the birth of Seiko's founder, Kintaro Hattori, and the 60th anniversary of the company's Grand Seiko brand.
Seiko is celebrating this double occasion in its birth place, the Ginza district, with the opening of the Grand Seiko Boutique Flagship and the relocation of the Seiko Museum.

Ebizo joined the celebration as both an ambassador of Seiko and a neighbor of Wako, his main theater, 'Kabuki-za,' being just across the street; but also because Kabuki and Seiko have shared common values from their origins.

Ebizo expressed his thoughts as follows: "Seiko and Kabuki have a lot in common. They both have a tradition of always taking the initiative to pursue innovation.
Ebizo was first guided through the Seiko Museum Ginza, which showcases the many historic products of Seiko, as well as milestones of timepiece history.

He said "I was most impressed by an anecdote from the great Kanto earthquake in 1923.
The founder Kintaro compensated for the destroyed pocket watches consigned for repair by providing new equivalents to the customers although he was experiencing the hardships himself. This act won trust from the public, and I feel Seiko has been trying to be faithful to this trust by telling the time precisely ever since."

He then visited the Grand Seiko Boutique Flagship Wako, as its first patron. He was impressed by the large assortment of the brand presented in a spacious setting reminiscent of a luxurious residence.
Profile of ICHIKAWA Ebizo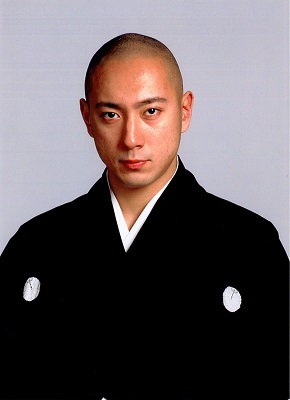 1977 Born the first son of ICHIKAWA Danjuro XII
1983 First stage appearance at Kabuki-za theater
1985 Kabuki actor debut as ICHIKAWA Shinnosuke VII
2004 Succeeded to the name ICHIKAWA Ebizo at Kabuki-za theater
Press Contact:
Seiko Holdings Corporation 
Corporate Branding Department
E-mail: prdept@seiko.co.jp