Sound of "Wa" Concert to Support Eastern Japan in a Spirit of Harmony 2014 in Tokyo
The "Sound of 'Wa' Concert to Support Eastern Japan in a Spirit of Harmony in Tokyo" was held on March 11, 3 years after the Great East Japan Earthquake, at the Nippon Seinenkan Main Hall.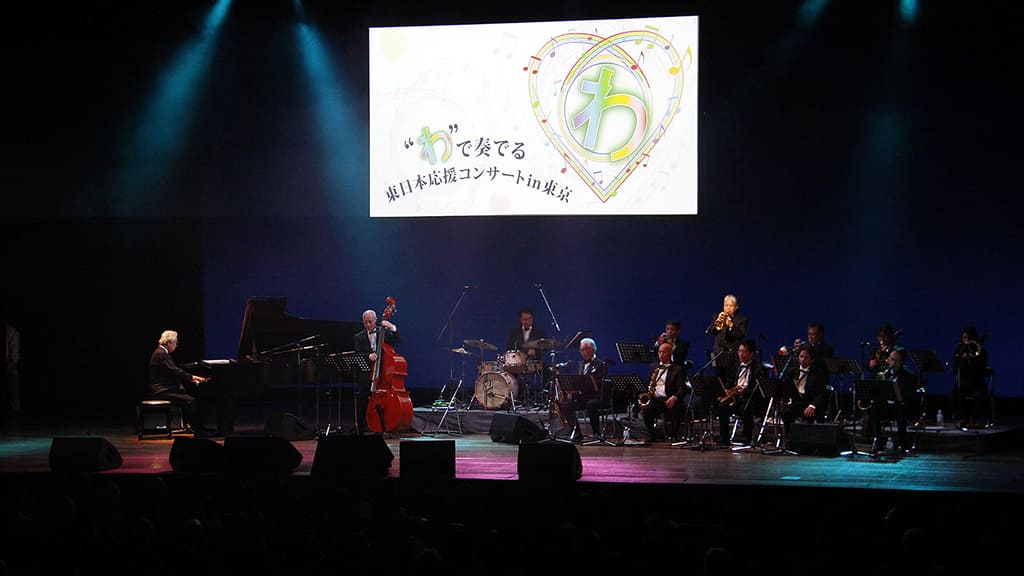 This concert was held to celebrate the conclusion of the "Seiko 130 Actions" campaign, during which more than 130 support activities for the affected areas were carried out in the 3 years following the Great East Japan Earthquake, and saw the participation of approximately 1,300 people, many of them invited from the affected areas.
Since immediately after the earthquake we have continued to organize concerts in various locations in the Tohoku region in order to revitalize the affected areas through the power of music. Starting in 2013, we have been calling these concerts: "Sound of 'Wa' Concerts to Support Eastern Japan in a Spirit of Harmony." The word "wa" in the title refers to all of the following meanings:
A "circle" of support for reconstruction activities
A "circle" symbolizing the joined hands of those who suffered in the disaster and their supporters around the world
A "circle" of dreams and aspirations for the future
The "harmony" of everyone coming together to assist with reconstruction
The "Japanese essence" of a vibrant Japan
The "Wa" in Ginza/Wako, from where the circle of support expands out of the center of Tokyo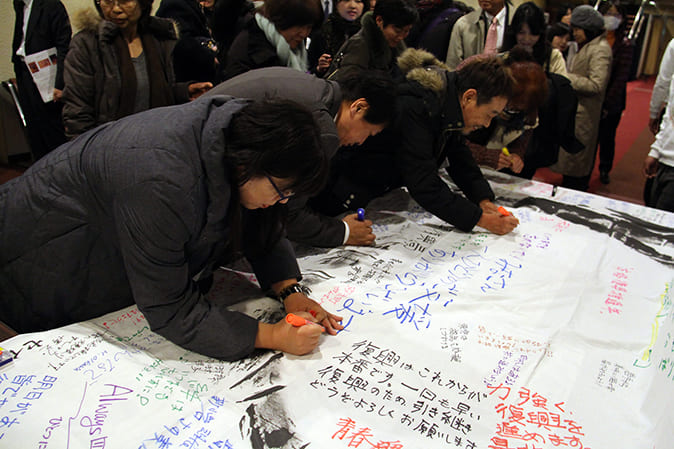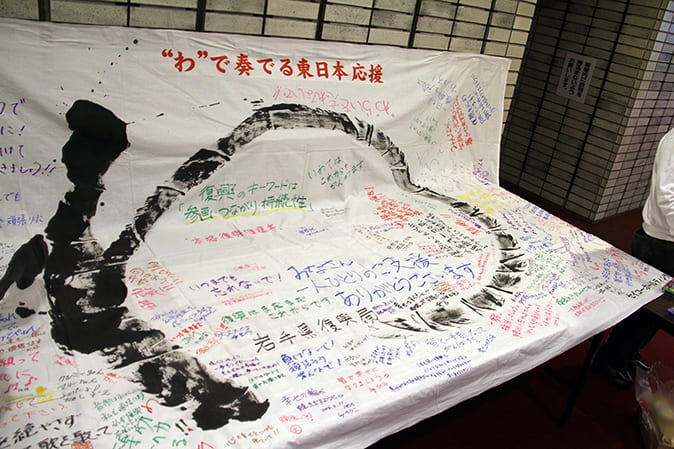 Concert goers were given the opportunity to write messages for people in the stricken areas on "Wa" flags
Under the "Wa" banner, a large number of artists, starting with Jazz musician Norio Maeda and including vocal group Circus, Kozue Saito, Hiromi Ota, Masayo Shono, Machiko Watanabe and more, performed on stage and offered the audience 2 hours of great entertainment.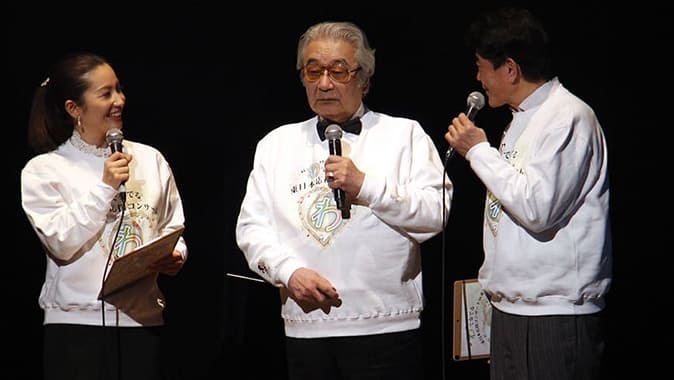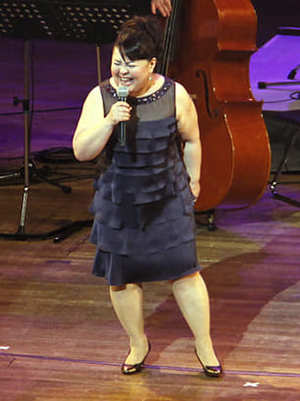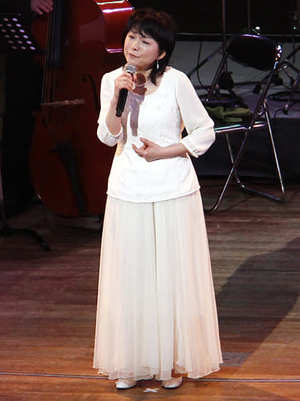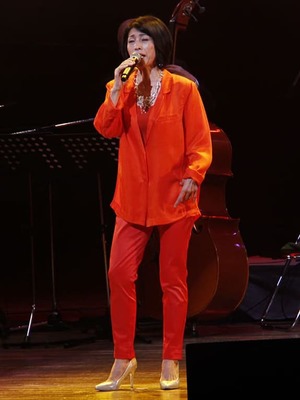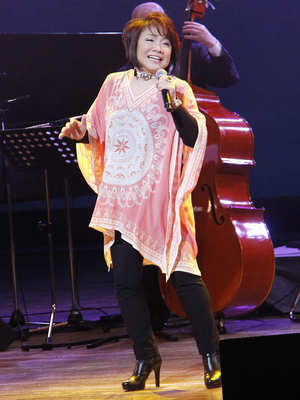 The "ALWAYS 4-chome Choir," formed by Seiko employees, sang "Ashita ga aru sa," and dance by the "Seiko Dancers," also consisting of Seiko employees, stirred up the audience.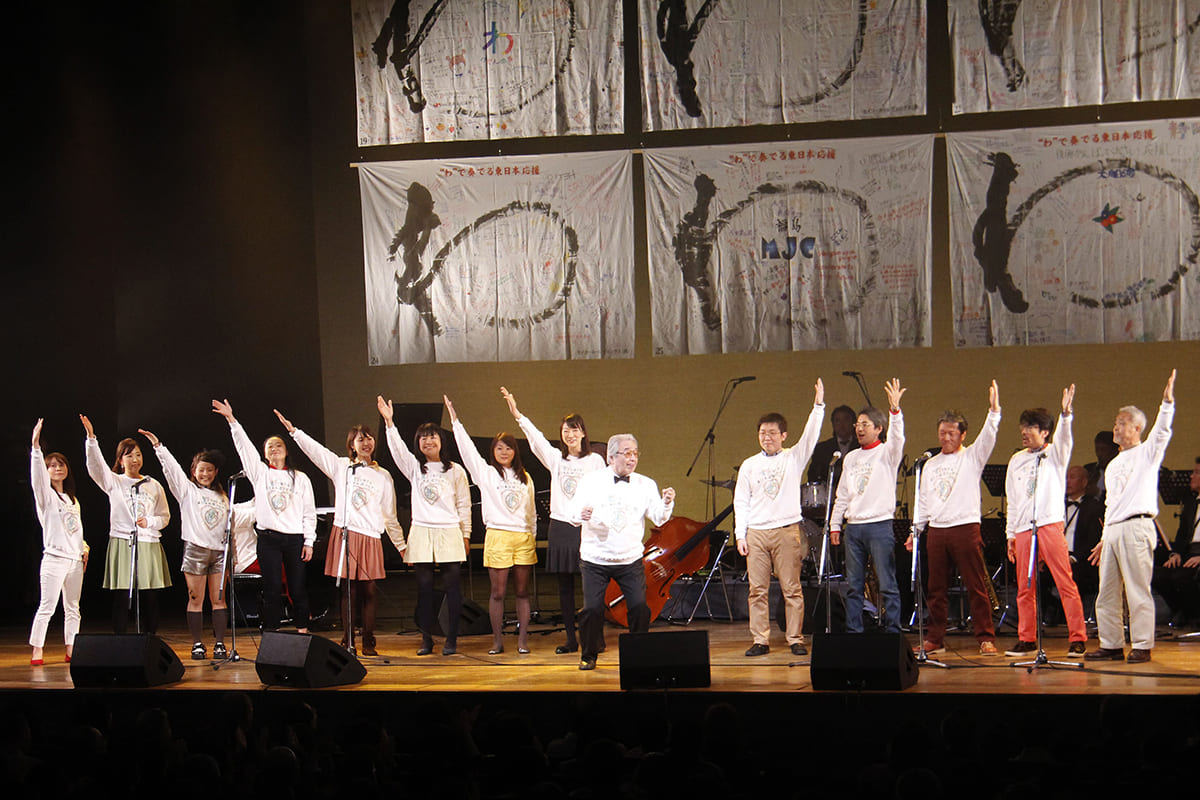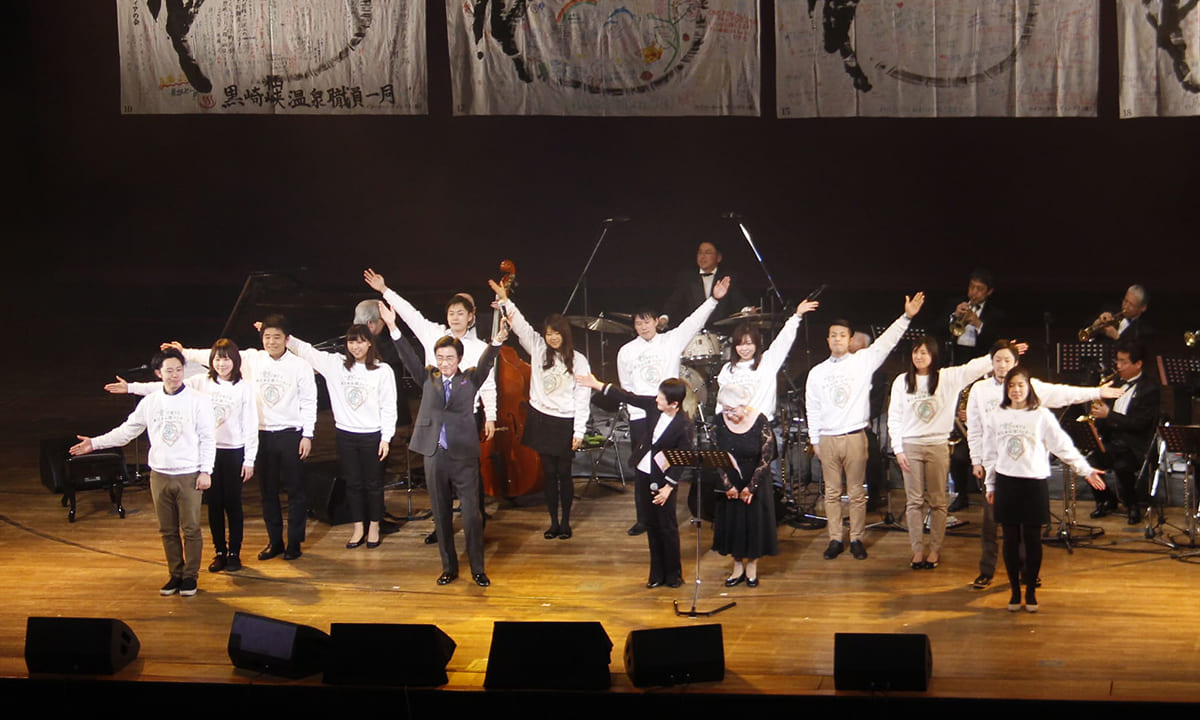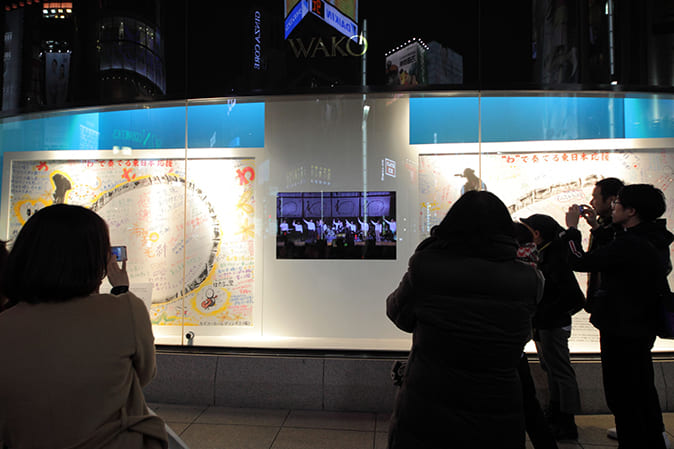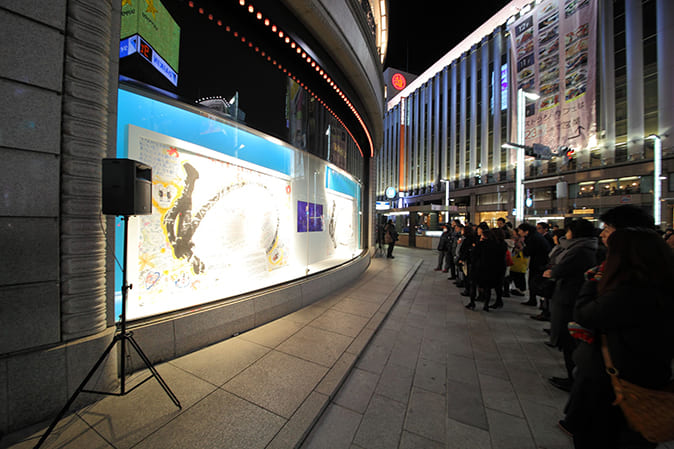 The concert was also brought to the district of Ginza
The Seiko Holdings Group undertakes community support activities through music that deepen bonds with people.