June 20, 2022
Seiko Holdings Corporation
Seiko Holdings Corporation (Chairman & Group CEO, CCO: Shinji Hattori; head office: Chuo-ku, Tokyo, Japan; hereinafter "Seiko") has been designated as the official timer for the 18th World Athletics Championships to be held at Hayward Field in Oregon, USA, from 15-24 July 2022.

Since entering into a sponsorship contract with World Athletics in 1985, Seiko has served continuously as the official timer for 17 consecutive World Athletics Championships. At the next edition, Seiko will implement new equipment including the Jump Management System, which is designed to further facilitate the accurate judgment of jumping events, and also hold an event called "Time to Shine", which aims to support the next generation of athletes.

True to our Group slogan — Moving ahead. Touching hearts. — we aim to inspire sports fans around the world by using our state-of-the-art equipment to provide accurate timing and measurement, and through continuing to support the next generation of athletes.
Jump Management System
Judges in events such as the long jump and triple jump have always had to manage the challenge of ascertaining with absolute certainty whether an athlete's take-off was valid or invalid. In order to assist them with this crucial part of their job, and to ensure the most accurate decisions possible, Seiko will now use a 300 fps high-speed camera which will allow judges to make even the most difficult decisions with confidence.
When the camera captures images at the instant of an athlete's take-off, those images are displayed instantly on a monitor so the judges can immediately decide if the jump is valid. A lamp installed next to the take-off board will then flash green for a valid attempt or red for an invalid attempt. Athletes will also be able to verify the image of their own jump on a monitor beside the pit to ensure full transparency.
In addition to providing heightened visibility of jump take-off, the JMS system also measures and displays information on the distance from the take-off line to the front edge of the athlete's foot on the take-off board.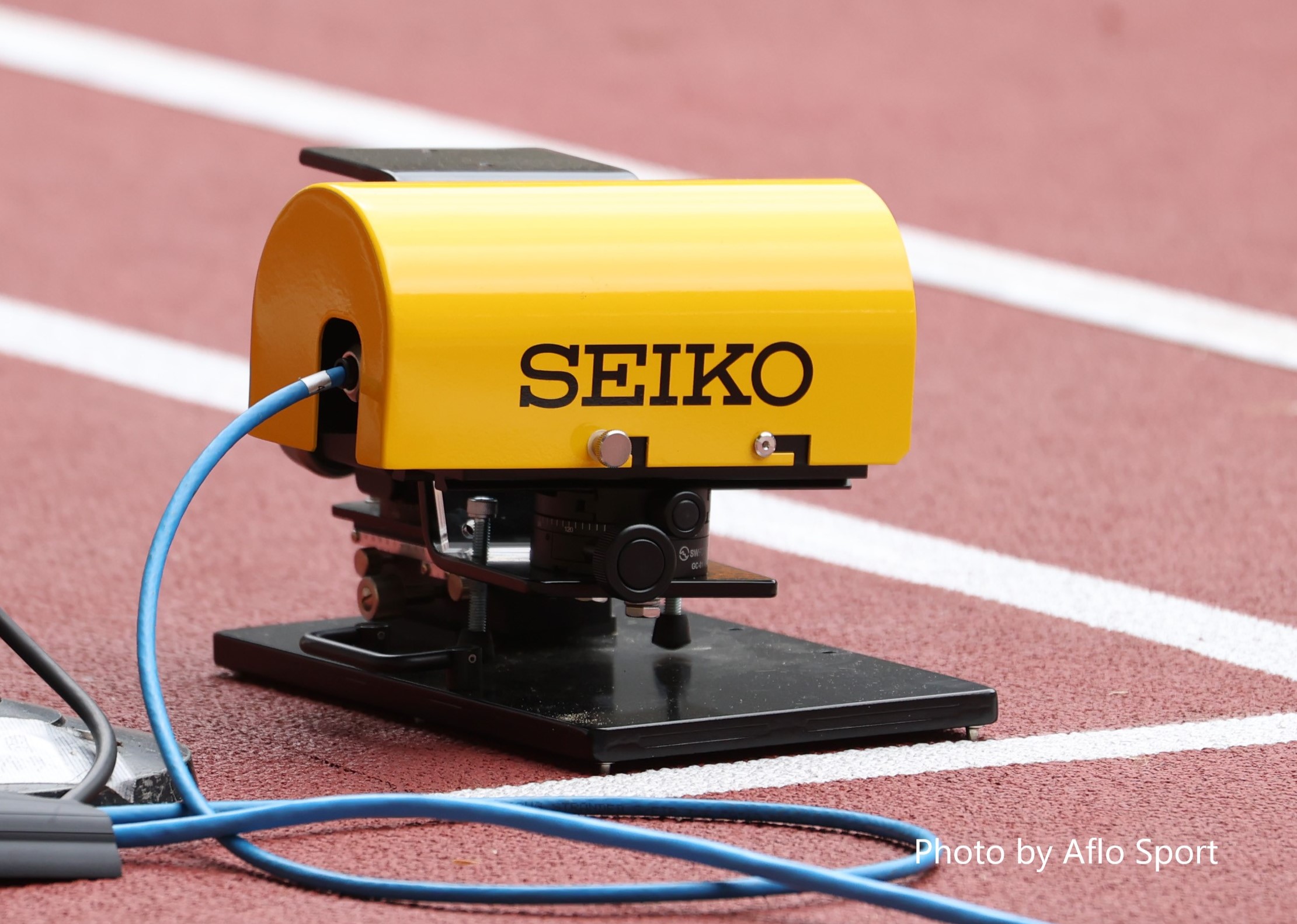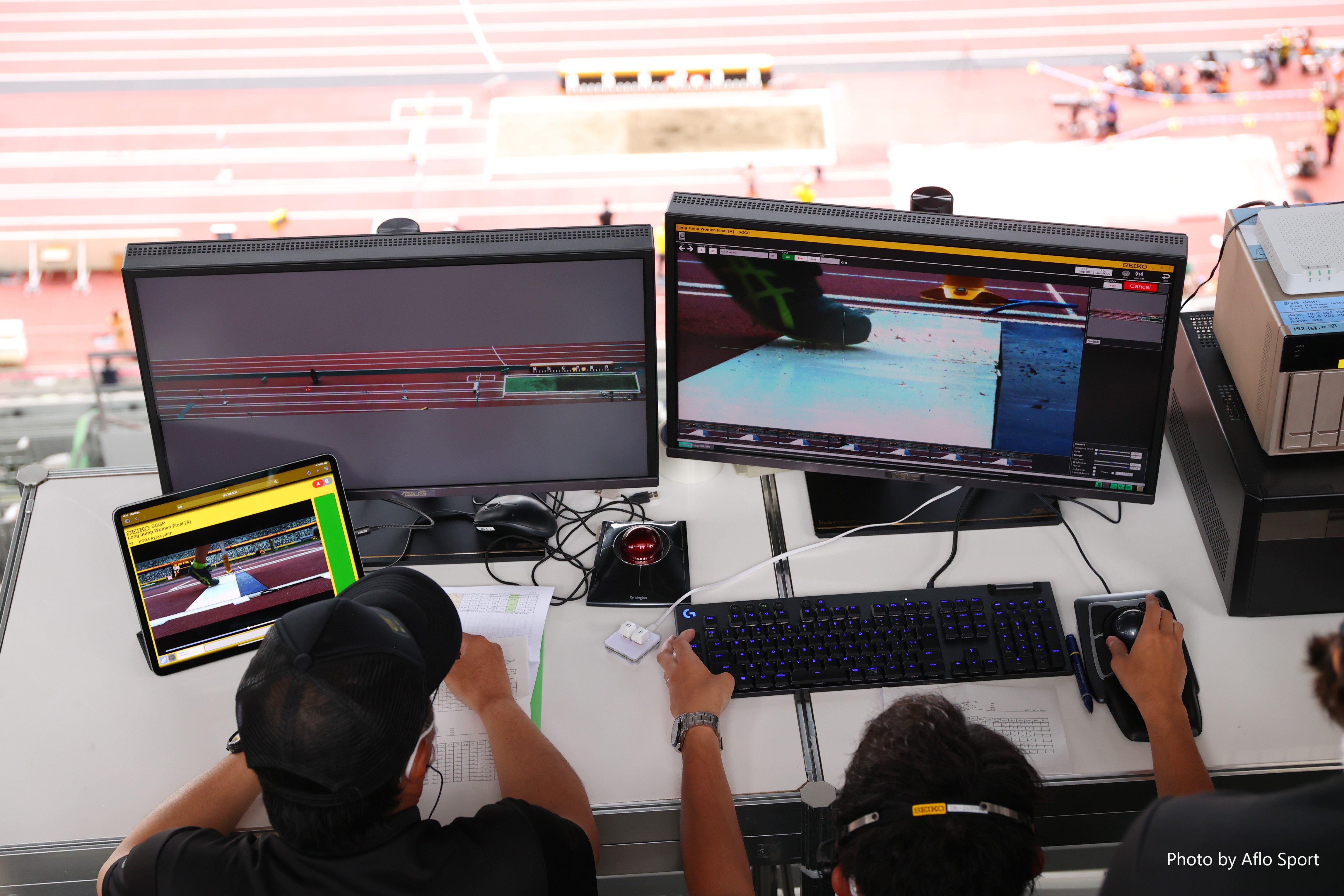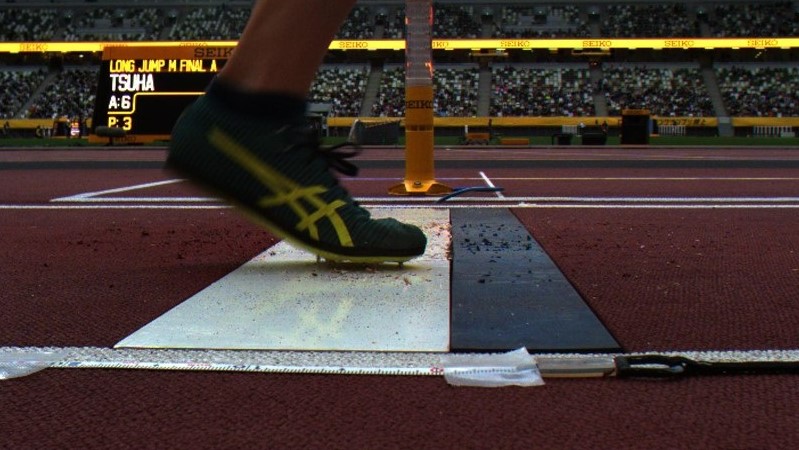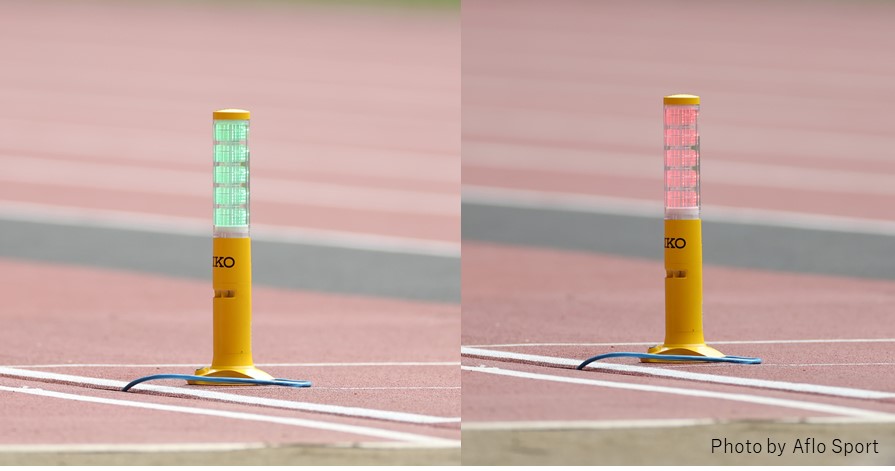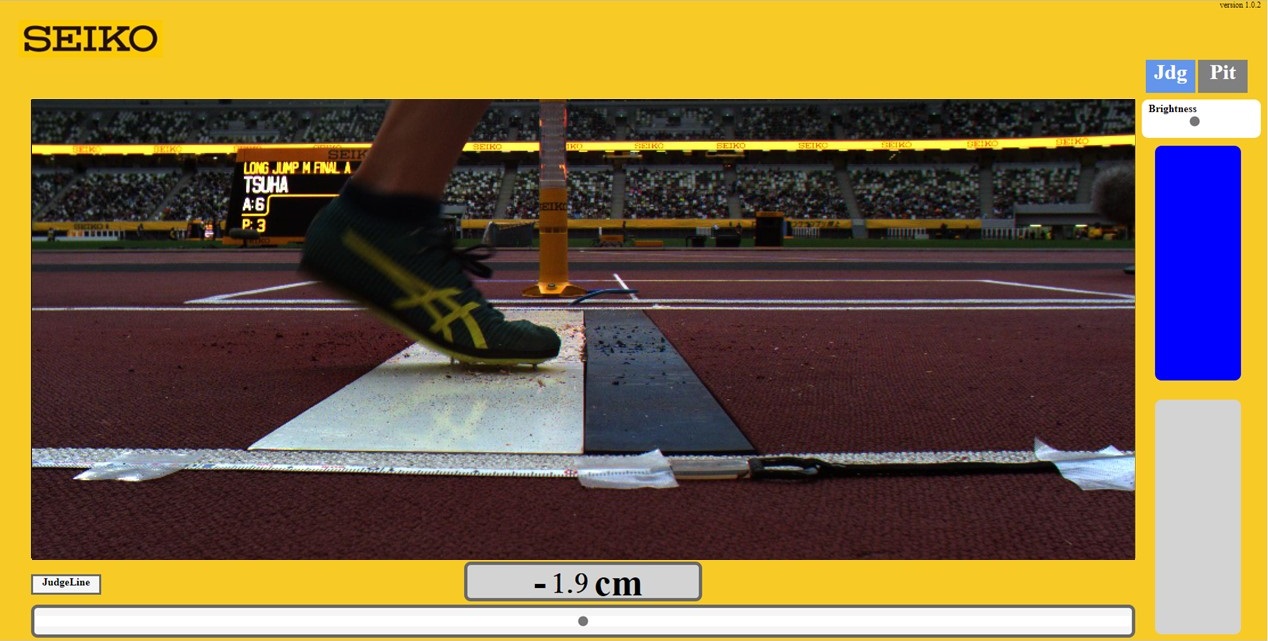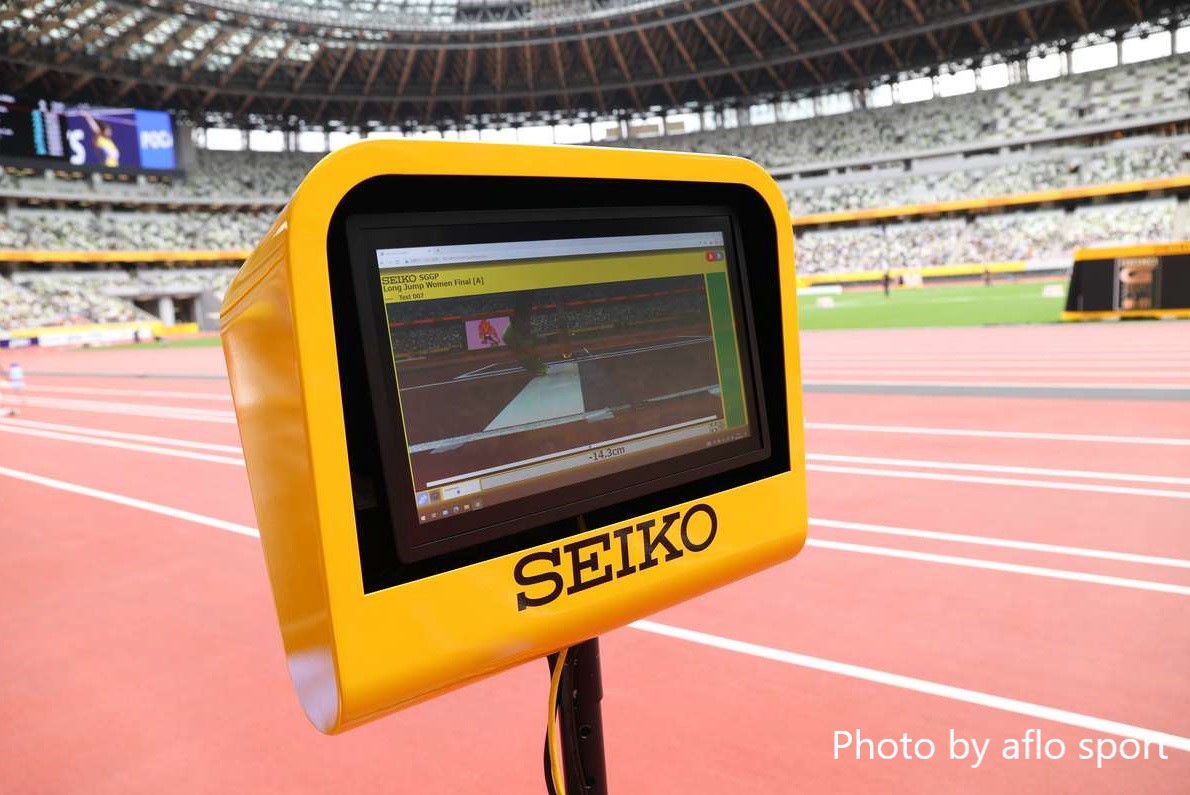 Time to Shine
The "Time to Shine" event is designed to promote track and field, and to foster the next generation of athletes. Young athletes aged between 12 and 18 will have an opportunity to race at the same venues and use the same equipment as athletes participating at the World Athletics Championships. Seiko is doing its small part to inspire the next generation by giving them a chance to compete on the same stage as the world's top athletes.

- Date: Wednesday 20 July, 11:30-13:30
- Venue: Hayward Field (Eugene, Oregon)
- Target audience: Young athletes aged between 12 and 18
▼ Scenes from the World Athletics Championships Doha 2019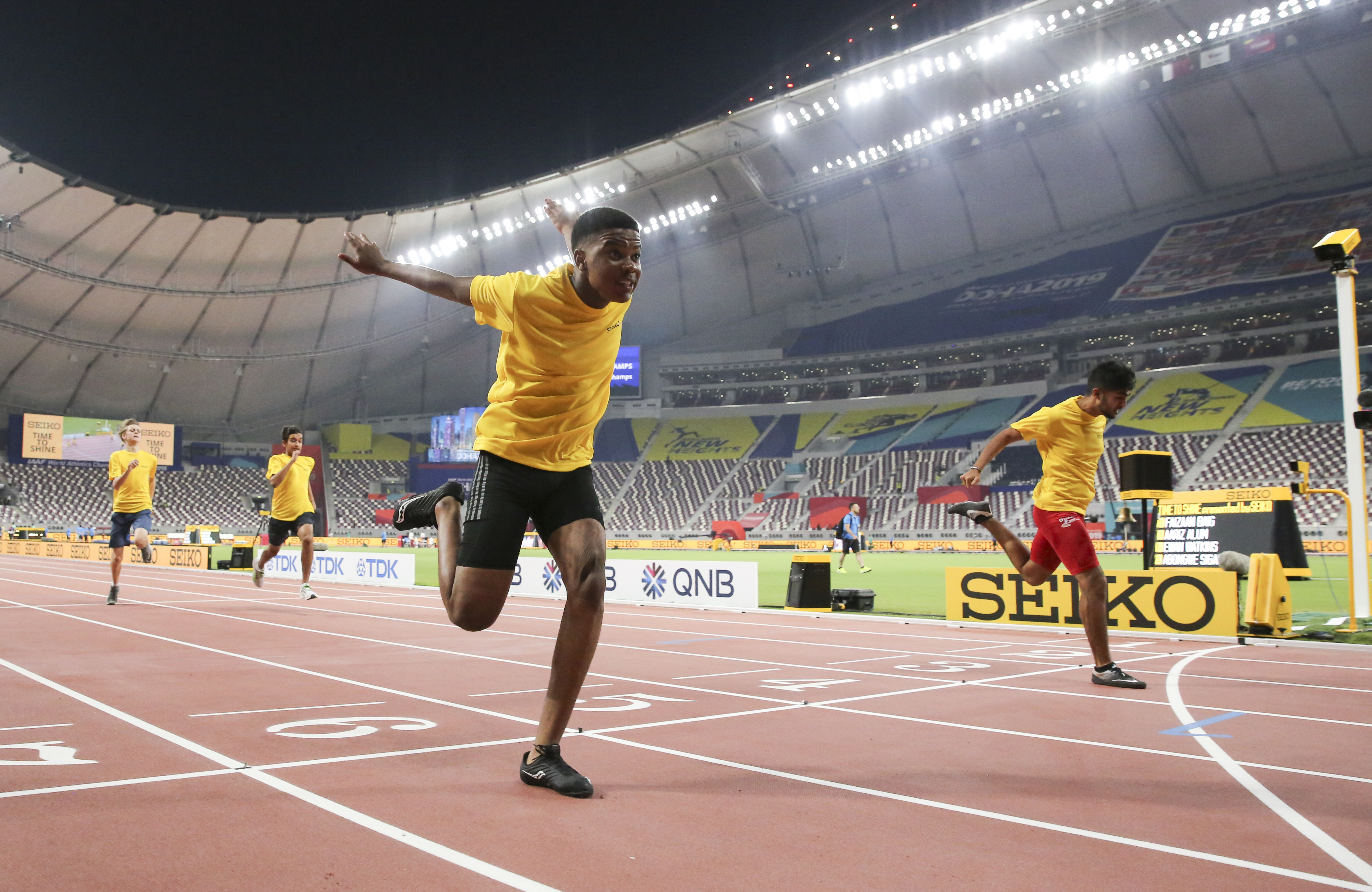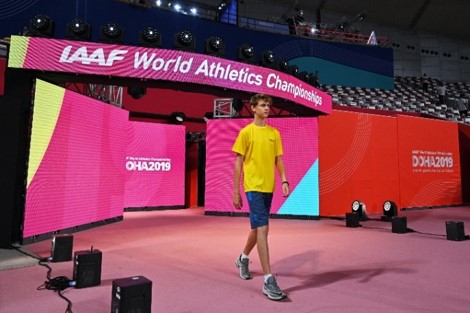 World Athletics Championships Oregon22 Limited Edition Watch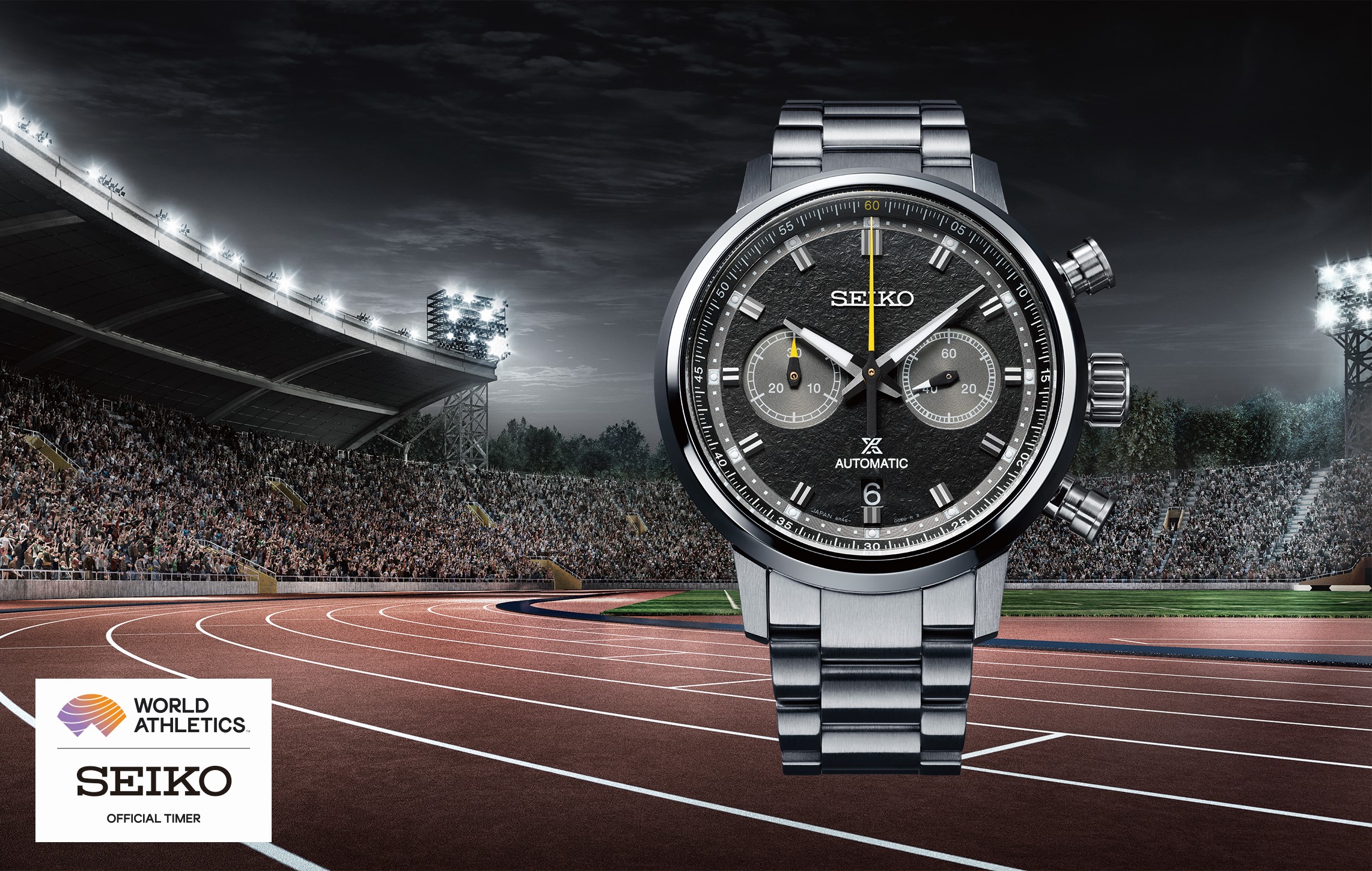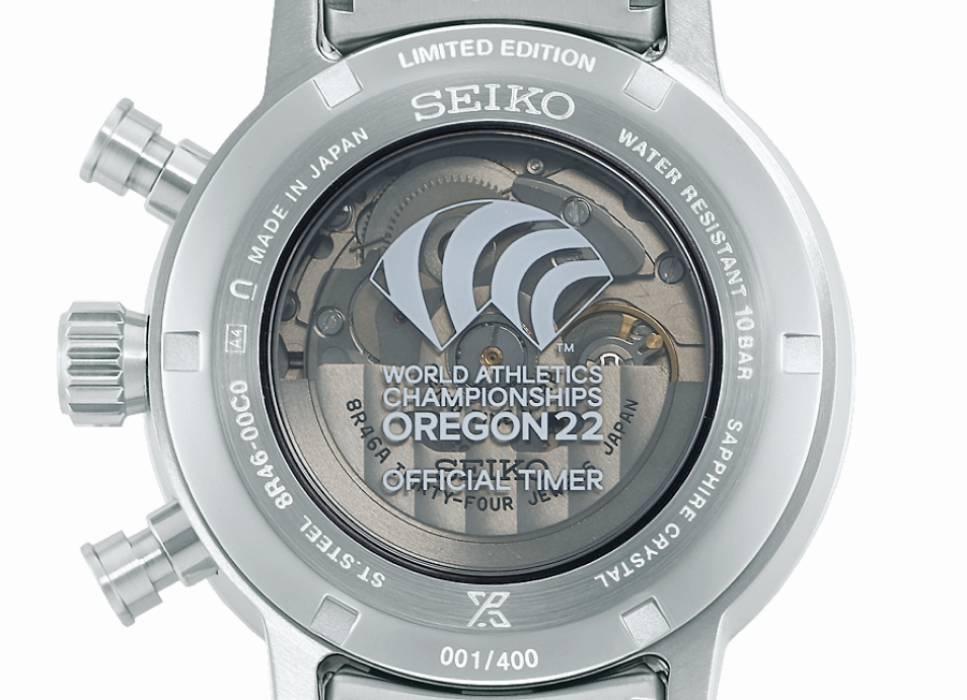 Seiko will release a special limited-edition model from the Prospex chronograph Speedtimer collection to commemorate the World Athletics Championships Oregon22. Speedtimer is a collection based on a design philosophy Seiko has developed over many years that focuses on the same kind of accuracy and reliability found in our timing instruments.
This commemorative, limited-edition, model uses bright yellow — the same color as Seiko's sports timing and measurement devices — for the second hand and the 30-minute counter at the 9 o'clock position. The sand-patterned dial resembles the texture of a running track, helping to evoke the feeling of competition and excitement in the stadium.

- Model No.: SRQ041J1
- Quantity: Limited to 400 pieces worldwide
Press Contact:
Seiko Holdings Corporation
Public Relations & IR Department