Q&A with Coach Uchiyama
Coach Masahiro Uchiyama answers to your questions on methods of practice, wear,
equipment, and attitude during the race for completing the full marathon course.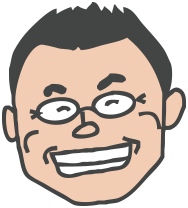 Coach Masahiro Uchiyama
The president of Masahiro Uchiyama Running Exercise Institute.
Thirty years of experience in coaching city runners. With his experience of completing the Honolulu Marathon 30 times, he established the Uchiyama Training Method that "anyone can continue effortlessly."
He has written many articles for magazines and books on running.
How to Practice
How fast do I need to run to complete my first full marathon?

The easiest way of setting a target time is measuring the record of 5-km run with a rhythmical breathing rate, and multiplying the record by 10. That is your target time. Your running pace each kilometer can be calculated by dividing the target time by 42.

Refer to "Tortoise Support" page

What is the running pace fast enough to clear checkpoints?

Let's do some calculations for the pace. The time limit for the Osaka Marathon is seven hours. It will likely take about 30 minutes until you cross the start line, and the time necessary to drink water and take toilet stops will also likely take 30 minutes, therefore you lose 60 minutes. When you subtract the 60-minute time loss from seven hours, the remaining is six hours. Six hours divided by 42 km is a pace of 8 minutes 30 seconds per kilometer. This pace is fast enough. The "Finish Support Runners" will run with you.

Refer to "Tortoise Support" page

I get a leg cramp in the latter stage of the race. What kind of training should I do to prevent the leg cramp?

It's all about solid training routines. Muscle training on thighs and calves, and taking mineral (salt) during the race are also important. Stretching regularly in the last half of the race is recommended.

I am too busy to take time for training. Are there any efficient way of training?

The record has a correlation to the distance you run. The key is to ensure running a certain distance and to increase your heart rates. Unfortunately, there is no efficient way of training.

I try to run 5 km on weekdays and long distance on weekends. When I am unable to take time for long-distance running, are there any points to keep in mind for the 5-km run on weekdays?

Let's pay attention to your pace. For example, you can practice running at a pace simulating an actual race, running at a fast pace trying your best, and running and raising your pace gradually. This can be a good practice for imagining a running pace regardless of distance.

Is a 30-km run necessary in training for a full marathon?

I often hear about running 30 km before the race, and it could be a good experience knowing how challenging the distance of full marathon is. However, it is not a must when thinking of fatigue after the 30-km run. I think it is better to repeat a 20-km run.

What should I be careful about for early-morning runs?

I would say that it requires caution because your body is not entirely awake. It is important to start running after waking up fully by having warm drinks, stretching, and walking fast.

I am pointed out a body contortion during running. What can I do about it?

A body could be contorted due to longtime postural asymmetry. In daily training, it is recommended to "straighten up your back (an upright posture)" and warm up paying attention to "both vertical and horizontal lines of symmetry." Stretching and muscle training are also important.
Preparation for the Race
What kind of meals should I take in the one week prior to the race?

Let's eat well-balanced, substantial meals. That is basic.

What kind of foods should I take on the day before the race?

Carbohydrates, including rice and pasta are recommended.

Is carbohydrate loading effective before the race? When should I start?

It is effective. Take meals focusing on proteins in the four days prior to the race and meals focusing on carbohydrates in the three days prior to the race. Be sure to take vitamins and minerals, too.

What is your advice on meals?

Let's eat easy-to-digest foods. The basic point is eating well-balanced, substantial meals.

What kind of food do you recommend to eat in the morning of the race?

Let's take into consideration the time to get to the start area and the time for standing by. It is important to get up early in the morning and eat a plentiful breakfast. The menu can be as usual, but try to eat more carbohydrates. It is a good idea to eat nutritional foods before the start. You can also have a snack while waiting since it takes time to start the race.

How can I get a good sleep regardless of anxiety on the night before the race?

Complete your preparation for number cards early and rest comfortably after dinner. Lie in bed and get relaxed even though you have difficulty in sleeping.

What time should I get to the start area?

One hour before the start would be good. Check the nearest station and the route you will walk in advance. It will take some extra time for moving to the waiting area after leaving your bag. You will need more time to go to the toilet.

Do you have any good idea to stay warm from the start area to the start line?

It depends on the weather, but it is reassuring to bring a windbreaker. It would be a good idea to spend the time by running in place, jumping lightly, and stretching as warming up until the start.
Wear and equipment
What is your advice on the timing for replacing shoes?

It depends on the running distance of your training, but I would say when shoe soles (the portion where the shoes contact the ground) are worn out.

How many pairs of running shoes do you think is the best to own for both training and races?

Two pairs of shoes altogether would be good enough, but having another pair of shoes for training would be reassuring when thinking of getting wet from the rain.

My shoes used to fit in well, but now they pinch my toes. Does a foot shape change?

It depends on your running form, but it may change. If your shoes cause a pinched nerve in your toe, then consider replacing the shoes. Let's check how to tie your shoelaces, too.

What kind of wear do you recommend for the race?

The race will take place in a frosty season. Let's check the weather forecasting on the day of the race and have long-sleeve shirt, long tights, and gloves ready so that you can adjust to a change in temperature by dressing in layers.

What is the sport watches best suited for a full marathon?

Sport watches for running is necessary, of course. I recommend running watches that have big fonts and can measure the elapsed time from the start (split time) and the elapsed time between one given points to the next (lap time).

Go to Seiko Super Runners Page

What should I pack for the race?

It seems that many runners pack smartphones, tissues, and nutritional foods in their waist packs.
During the Race
What is a good way to drink water? How should I drink?

Actually runners tend to have trouble drinking water. Paper cups are used for the serving of water, and I recommend folding the upper edge of the paper cup in half and drink water from the tapered point. The water station in the first half may be crowded, so move slightly away, calm down, and drink water.
I disagree with the idea not to drink water because you do not want to go to the toilet. Always drink water before you get thirsty.

What is the ratio of water and sports drinks that I should drink?

There is no specific ratio. It is up to you, but I think it is better to drink sports drinks since they contain salt.

What kind of foods and drinks should I take to replenish my energy? Should I prepare them by myself?

It is best to prepare by yourself for replenishing your energy at your desired timing and places. There are fluid and jelly types for high-calorie foods. They will be sold at the EXPO, so listen to the makers' explanation on the products and then purchase.

Is there any way to prevent calf cramps?

There is a wide variety of causes of cramps, such as dehydration and muscle fatigue. I recommend drinking plenty of water and stretching regularly during the race.

I always slow down after running 30 km. How should I run to reach the finish line without slowing down?

In a marathon, a monster awaits you after the 30 km point. To beat it, straighten up your back and your running form, run using slightly shorter strides, swing your arms, and make your running rhythm. These actually help prevent losing a running speed. Each runner has different pacing patterns like holding back in the first half and then picking up in the second half, and vice versa. Let's make your race plan based on your past experience.
After the Race
What are the tips on how not to carry over the fatigue to the next day, if any?

It is a matter of course that you experience fatigue since you run longer distance than daily training. Eat substantial meals and ensure a good night's sleep after the race. It is also good to relax while soaking in warm water.

How can I take care of my body to avoid severe muscle soreness on the next day?

Runners experience muscle soreness right after the race. Sore muscles are screams from muscles, so resting is important, but I don't recommend keeping yourself at rest. Let's stretch adequately and massage your body gently. Eating a sufficient amount of proteins is good, too.