Your Finish Time Ads
Flash Ads
Congratulations to the runners who completed the Osaka Marathon 2019!
Digital signage at train stations is showing the entered ad sheets and your smiles!
Information on the train stations and some of the ads are introduced here!
Your finish time may be posted as an ad in trains!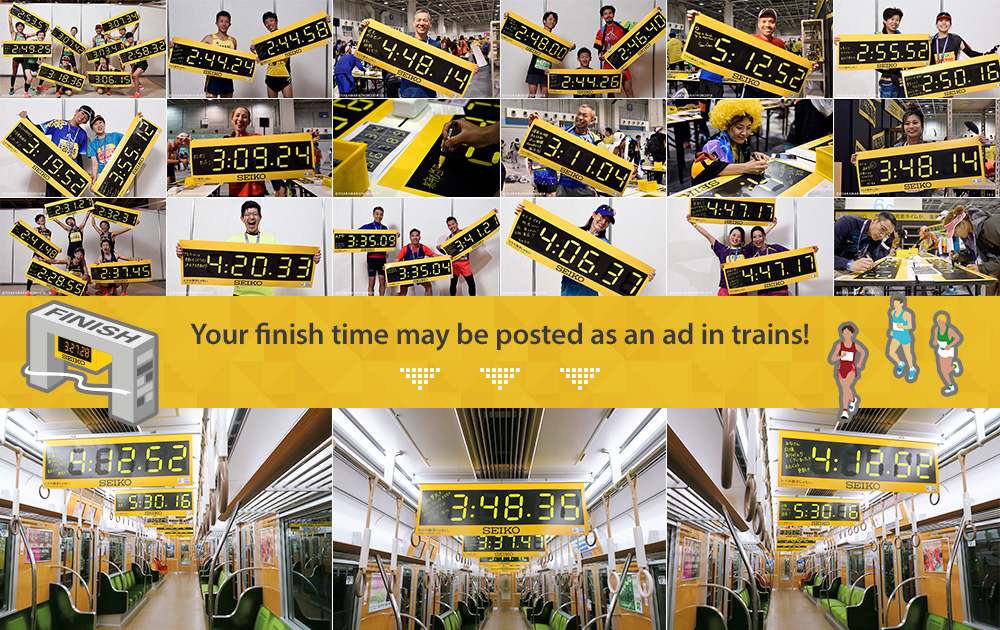 After finishing the marathon, please visit Seiko booth and write your finish time and message on a poster, which may be posted as an ad in Kita-Osaka Kyuko Line (directly connecting with Osaka Municipal Subway Midosuji Line) for seven days from Mon. Dec. 2 to Thu. Dec. 5. Seiko original novelties will be given to participants!
On the day of the event

The finish time publicized immediately after the finish is a preliminary time. It may change at later time.
The organizing body will choose any number of posters to post in trains at its discretion and not all the filled-out posters will be shown in trains.
Please understand that inquiries about the individual train ads will not be answered.